Accompanying the recent launch of Season 5 in Apex Legends, Respawn rolled out a big new balancing update for the game. This patch altered a wide range of both Legends and weapons. However, in its wake, fans have begun calling for a buff for Lifeline, who didn't receive much attention in the patch. As it turns out, Respawn agrees that Lifeline needs some changes… but not necessarily a simple buff.
What Would a 'Sidegrade' be Like for Lifeline in Apex Legends?
Addressing the topic of whether Lifeline should get a buff in Apex Legends, Lead Game Designer Carlos Pineda recently Tweeted; "Lifeline is in a complicated spot. Despite the claims that she 'is in dire need of a buff,' the data says she remains top tier across different categories […]. So, in that sense, she does not need a buff at all. But I get it – everyone wants her to be unique and I agree she's lost some of her shine due to the other Legend buffs. But we can't straight up add power to her – that would drive her even higher in those metrics. What we're looking for is a Sidegrade."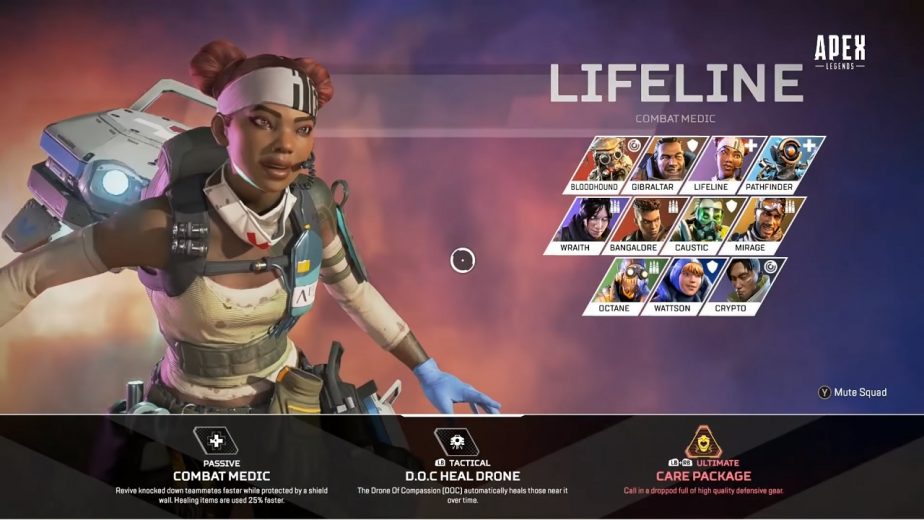 Pineda went on to clarify that by 'Sidegrade,' he means a change or improvement that doesn't necessarily make Lifeline more powerful. As such, however, this sort of change is much harder to implement. If all Lifeline needed was a buff, then Respawn could simply increase the stats on some of her abilities, etc. Fortunately, Respawn are apparently working on this particular quandary, according to Pineda. He concluded by asking fans to be patient, confirming that changes for Lifeline are on the way.
This isn't the first time Respawn has sought to specifically address fan concerns when it comes to Apex Legends balancing. With the launch of Season 5, Mirage finally got a long-anticipated rework which greatly altered some of his core abilities. That rework began following a fan survey conducted at the end of 2019 which found that 91% of respondents thought that Mirage needed improvements to his passive. It seems that Lifeline is now next in line for a rework of this sort. It's worth noting too that Respawn mentioned in the Season 5 patch notes that changes for Octane are coming too. These changes were apparently not ready for the Season 5 launch patch. However, they are likely to arrive in the near future, possibly before Lifeline gets her rework.