Earlier this week, Respawn launched a new social media giveaway, offering fans a chance to get their hands on free copies of the Apex Legends Octane Edition. Initially, this giveaway was only available for PC users. However, the giveaway has now opened up to Xbox users too, with a PS4 option expected to come in a day or two's time.
Respawn's Apex Legends Octane Edition Giveaway
If you want to get a free copy of the Apex Legends Octane Edition, all you need to do is reply to Respawn's tweet with; "what you're enjoying most about Season 4". The studio will be selecting the lucky winners on Friday. Of course, be sure to reply to the right tweet; Xbox users should reply to Respawn's second tweet, for instance, not the original one. As and when the studio makes it available for PS4, PlayStation users should reply to that tweet instead.
If you're unfamiliar with the Apex Legends Octane Edition, you might be wondering why Respawn is giving away a free-to-play game. Of course, yes, Apex Legends is free to play. However, since late last year, Respawn has sold several retail editions of the game; initially, the Bloodhound and Lifeline Editions, and more recently, the Octane Edition. These editions, which cost around $20 each, don't actually include the game per se. Rather, they include a large bundle of Apex Coins and a set of exclusive cosmetic items. Indeed, each edition offers an exclusive Legendary skin for the Legend whom the edition is named after.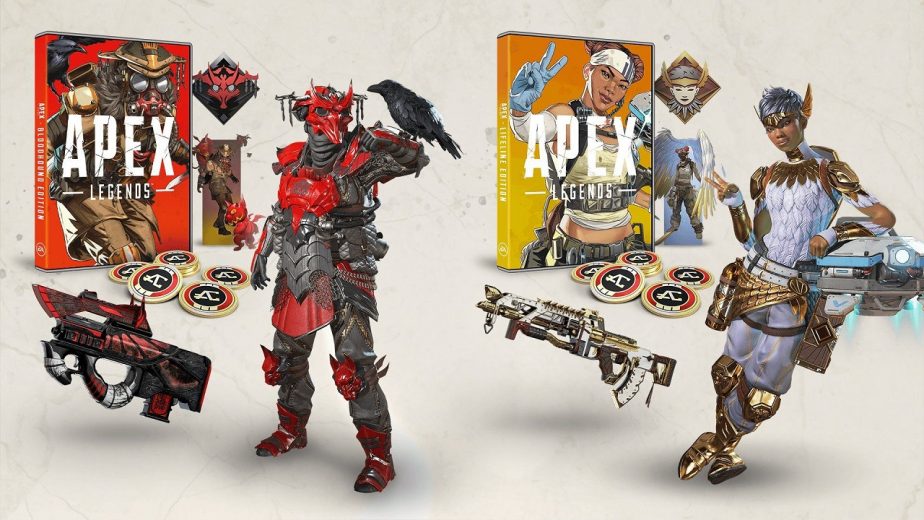 In the case of the Apex Legends Octane Edition, you'll be getting Octane's Legendary Arachnoid Rush skin, along with three other cosmetics. The 1,000 Apex Coins included in the bundle are meant to be a good starting cache for new players. However, there's no reason why existing players can't purchase the bundle for its contents. (Or indeed, enter this new giveaway.) If you're a PlayStation user wanting to enter the giveaway, stay tuned, as Respawn is likely to open the giveaway to that platform too within the next day or two.