When Apex Legends unexpectedly launched with very little fanfare or warning, neither Respawn nor EA likely expected the game to become so explosively popular. Not only did the game surge rapidly in popularity, it even rose as high as challenging Fortnite. For months, Fortnite has had few real challengers, but Apex even managed to briefly overtake it in viewers on Twitch. However, since then, Apex Legends Twitch viewership has dropped sharply.
Apex Legends Twitch Viewership Has Dropped by Around 85% Since February
When Apex Legends was at its peak in February, the Apex Legends Twitch viewership was averaging around 300,000 people; a highly impressive figure. Indeed, Epic Games certainly seems to have taken notice; the studio has brazenly adopted Apex's respawning mechanics in a recent update. However, since February, Apex Legends Twitch viewership has been declining. Now, the game is averaging barely 40,000; a drop of around 85%.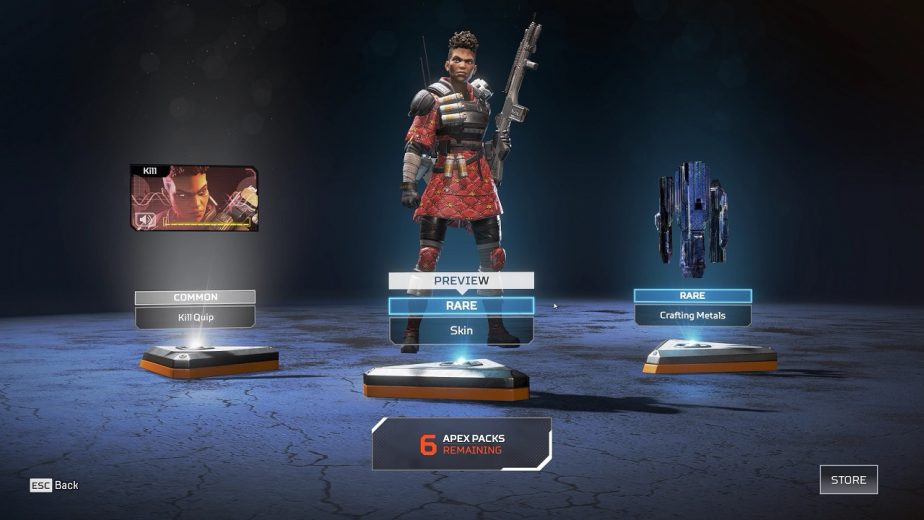 When Apex launched to such remarkable success, many pundits hailed it as a potential serious rival to Fortnite. Indeed, it may yet prove to be. However, a drop of this sort should always have been expected, especially with a free-to-play title. When Apex Legends launched, thousands of gamers flocked to the game, and given that it's free-to-play, there was no barrier to entry. However, many will have since decided that the game isn't for them and moved on. While the game certainly still has its fans, we are now seeing its popularity settle back to a more stable level after the rapid burst and burnout following its release.
Fortnite's success was similarly explosive, but it didn't reach the level of success it currently has overnight. Its success has come mainly in its endurance and consistent growth. Apex Legends has yet to demonstrate whether it will have those qualities itself. Though it certainly has come the closest to displacing Fortnite from its throne, the game's popularity is likely to wax and wane as Respawn adds more content, fixes bugs, and addresses problems like hacking. Indeed, Fortnite is also currently available on more platforms. Apex could gain another boost at some stage if Respawn brings the game to the Nintendo Switch, which is certainly a possibility.