Bandai Namco revealed earlier this morning that three playable characters from Bleach are making their way to Jump Force. While we already knew the existence of Bleach protagonist Ichigo in the game (seen above), this is the first news we've had of other characters from the hit manga and anime series marking their debut. The publisher has confirmed that Ichigo Kurosaki will be in the game alongside two other fan favorites.
The beloved Bleach heroine Rukia Kuchiki will also be joining the fray alongside her pal Ichigo. The Soul Reaper duo will be complete, but they aren't the only ones to join Jump Force's ever-growing cast of anime and manga characters. Bleach antagonist Sosuke Aizen will also be bringing his super powerful abilities to the fighting game. Both Rukia and Aizen will be joining Ichigo as playable characters representing the Bleach series.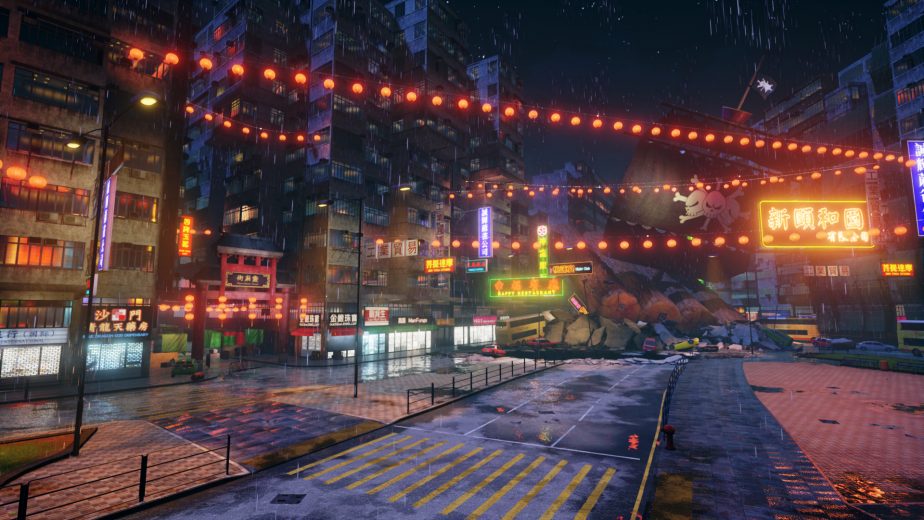 For those that don't know, Bleach is a very popular shounen manga and anime series that has a healthy amount of content to read and watch, similar to fellow Jump Force series like Naruto and Dragon Ball. Bleach is another manga that was heavily featured in the Japanese magazine Weekly Shonen Jump, hence the title of the fighting game.
Confirmation of the three playable Bleach characters isn't the only new announcement for Jump Force, as we also now know of a new map. There will be a Hong Kong stage that players will be able to fight in. The Hong Kong map will continue the game's trend of blending together real-world locations and the fictional series featured by injecting some One Piece elements into the real-life city.
If that isn't enough Jump Force news for you, be sure to check out our deep dive into how the game will blend together the real world and the anime/manga worlds here. We will have plenty of more news for you to digest in the coming months as we approach the game's release window of 2019 for PC, PS4, and Xbox One.