Battlefield 5 Chapter 6 – Into the Jungle – is due to launch in two days' time, on the 6th of February. To prepare for that upcoming release, DICE launched Update 6.0 yesterday; thus introducing much of the new content which will be available once the Chapter goes live. However, while this content wasn't meant to be accessible just yet, it seems that some players inadvertently got access to two of the upcoming Battlefield 5 Chapter 6 weapons. Rather than take them away, though, DICE has instead decided to just make the weapons available to everybody ahead of schedule.
Two of the Battlefield 5 Chapter 6 Weapons Are Now Available
"Earlier today we inadvertently pushed the M2 Carbine and Model 37 Shotgun onto some Battlefield players accounts with the release of Update 6.0;" tweeted Battlefield 5's Global Community Manager today; "We saw you having gun with them so we're switching them back on and unlocking both weapons for all players."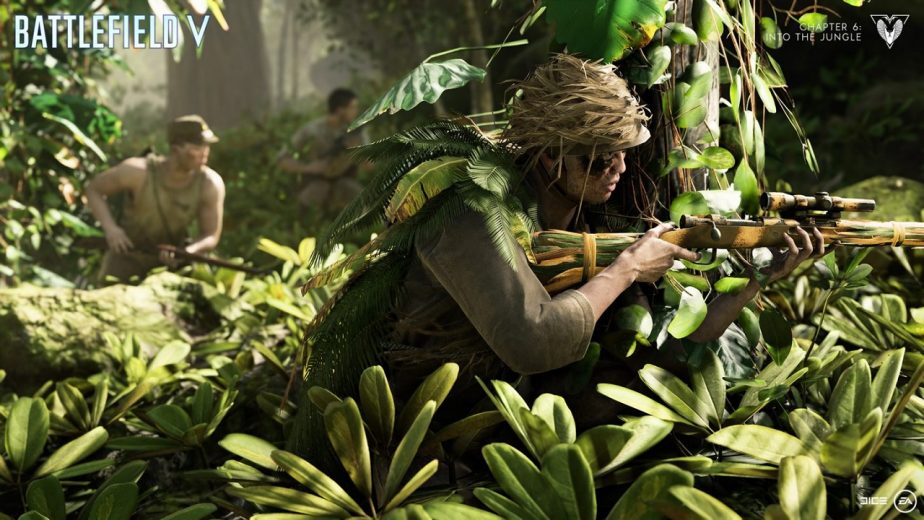 The M2 Carbine and Model 37 Shotgun are two of the three new weapons which were meant to be coming in Chapter 6. However, these Battlefield 5 Chapter 6 weapons wouldn't have simply become available once the Chapter started; rather, they would have featured as Chapter Rank rewards. As a result, DICE will be changing the Chapter 6 Rank rewards to replace them once the season goes live. It's currently unknown what the replacements will be, but DICE will reportedly be releasing details on that later this week. The remaining new weapon, the Type 11 LMG, will presumably remain a Chapter Rank reward.
As for how you can find these new weapons, the game's Global Community Manager went on to clarify that; "These will become Default Weapons, meaning that you won't need to do anything to grab them, you'll just find them in your loadouts next time you check in". As such, all Battlefield 5 players should now have access to both the M2 Carbine and Model 37 Shotgun. (Even though the launch of Chapter 6 is still two days' away!)