The long-awaited Battlefield 5 Firestorm, DICE and Criterion's take on battle royale for the Battlefield franchise, officially launched earlier today. The mode is now available to play on all platforms, and also marks the launch of Trial by Fire; the third chapter of the Tides of War, the Battlefield 5 post-launch content schedule. Firestorm is a brand-new take on battle royale, with features that have never before been applied to a battle royale game.
What's New in Battlefield 5 Firestorm
DICE recently released a gameplay trailer for Battlefield 5 Firestorm, showing players what they can expect to see in the battle royale mode. While some features are familiar to fans of the genre; players parachute onto a huge open map filled with scattered weapons and equipment, and must fight against one another as a ring closes around them; others are new. While some battle royale games have included vehicles before, Firestorm may be the first to include such vehicles as heavy tanks. Additionally, the mode features other staples of Battlefield, including fully destructible environments and even the Reinforcements system; allowing squads to call in assets as powerful as a V1 rocket!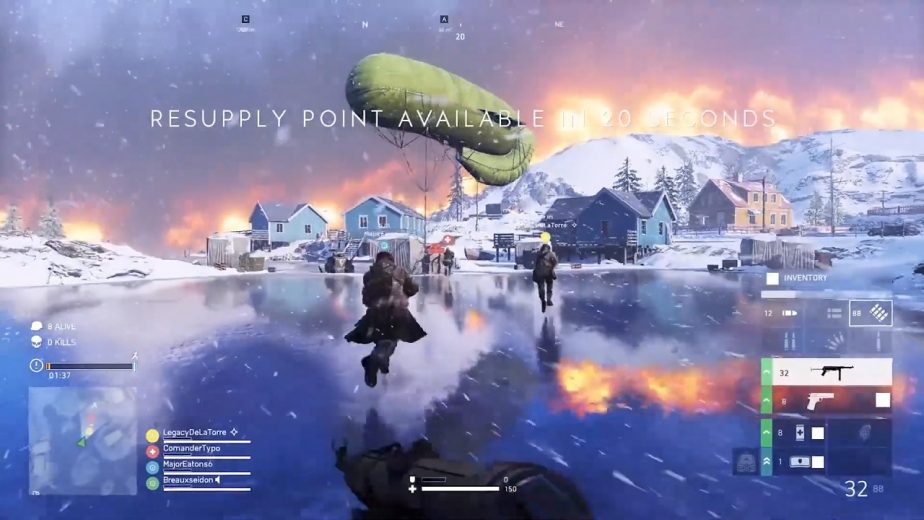 The mode's map, Halvøy, is the largest map to ever feature in a Battlefield game. Indeed, it positively dwarfs the existing Battlefield 5 maps; Halvøy is around ten times the size of Hamada, one of the game's largest maps. The mode will feature seventeen different vehicles, with both new vehicles and ones which already exist in the game. To help balance vehicles in Firestorm, there are new mechanics for both fuel and ammunition.
Firestorm is available to play in solo and 4-person squad modes. While there is certainly plenty of content for Battlefield fans to get stuck into, players can expect more to come, of course. DICE has said that they will continue to grow Firestorm in the coming months. For example, a Duos mode will launch sometime in April. No doubt more content will follow.