DICE has today released a brand new Battlefield 5 trailer for Overture, the first chapter of Tides of War; the game's post-launch content schedule. The trailer gives players their first look at The Last Tiger, the fourth and final single-player War Story which launches as part of Overture. This content release was due to launch today, but was delayed at the last minute due to an unforeseen problem. It will now release tomorrow.
The New Battlefield 5 Trailer for Tides of War and The Last Tiger
The latest Battlefield 5 trailer gives fans an extended look at what's included in the first chapter of Tides of War. Entitled Overture, the chapter is the first of three which have so far been announced. The second and third will come in early 2019. The headline feature of Overture is the launch of The Last Tiger, the only War Story which wasn't included in Battlefield 5 at launch. This single-player mission will actually be the first to be told from a German perspective, and tells the story of a German tank commander named Peter Muller. Players actually get a glimpse of Muller during the Battlefield 5 Prologue, where he appears as a tank commander at the Siege of Tobruk, several years before the events of The Last Tiger.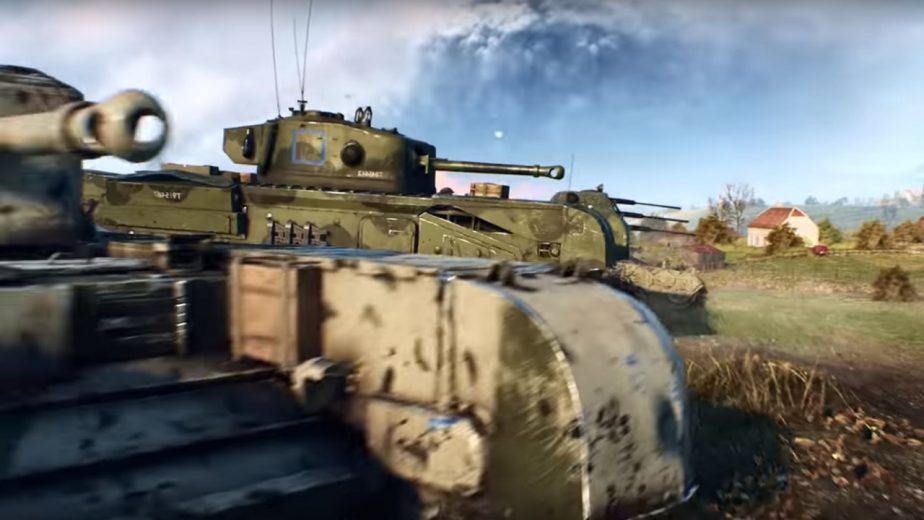 The new trailer also shows footage from the new Battlefield 5 multiplayer map, Panzerstorm. This vehicle-focused map is set in Belgium and will be the game's ninth map. Included near the end of the trailer is a brief look at Practice Range; the new game mode coming with Overture, which will give players a space to test out weapons and strategies. Additionally, it mentions "New Weapons," "New Skins," and "New Company Gear," part of which will be the new vehicle cosmetic customisation options.
Best of all, the update is free for all Battlefield 5 players. All of Battlefield 5's post-launch content will be free. Unfortunately, however, the release date was slightly delayed due to a last-minute problem. DICE has now confirmed via Twitter that it will release tomorrow; the 5th of December.
The #Battlefield Chapter 1: Overture update will roll out tomorrow, December 5. Here are the rollout times and update notes: https://t.co/MwXIv0TCNZ

We thank you for being so understanding while we ensured the update is up to the quality you expect! pic.twitter.com/gxiCtE2Ujy

— #Battlefield V (@Battlefield) December 4, 2018