DICE has given fans their first glimpse at the upcoming Battlefield 5 Panzerstorm map, which is set to launch as part of the first Tides of War chapter. As the map's name suggests, Panzerstorm puts the emphasis on tanks, with infantry forced to skirmish and make use of hit-and-run tactics. DICE also recently revealed that the map will launch on the 4th of December; just two weeks after the game's worldwide release.
⚡ Prepare for bigger, better, badder tank battles coming December 4 to #Battlefield!
Whether you pit armor against armor or play as infantry on the Panzerstorm map, play smart and don't get caught in the open! pic.twitter.com/GTyjPvin38

— #Battlefield V (@Battlefield) November 16, 2018
The Battlefield 5 Panzerstorm Map Coming in December
The Battlefield 5 Panzerstorm Map will be the first post-launch map to come to the game following its release. At launch, Battlefield 5 will feature eight different maps; Aerodrome, Arras, Devastation, Fjell 652, Hamada, Narvik, Rotterdam, and Twisted Steel. Like Hamada and Arras, it sounds as though Panzerstorm will emphasise vehicle combat heavily. Full details about the map's features, size, and so forth are presently unknown. However, if the focus is on vehicles; it seems likely that it will be towards the larger end of Battlefield 5's maps.
Unlike Rotterdam, Arras, or Hamada, Panzerstorm's name is not that of a particular location. However, on a DICE graphic detailing the Tides of War chapters, the map is described as "Location – Tank Battles Belgium," indicating that it is set in Belgium. It seems very likely then that it will be set during the Battle of Belgium; the German invasion which took place in 1940. More specifically, it could be inspired by the Battle of Hannut; this was the campaign's largest tank battle, and at the time, also the largest tank battle ever to take place.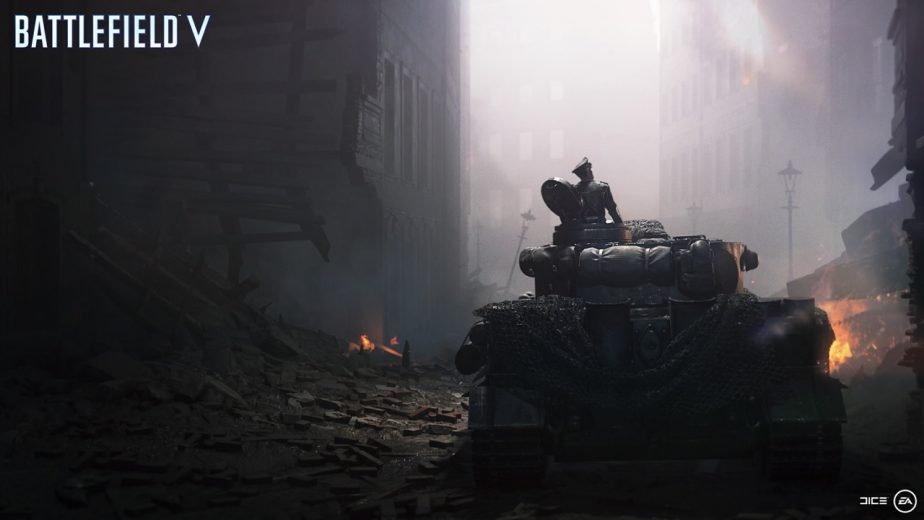 Panzerstorm will be releasing on the 4th of December with the rest of the chapter 1 content of the Tides of War. The headline new content is The Last Tiger; the final Battlefield 5 War Story. "German tanks" appears to be something of a theme for chapter 1, as The Last Tiger is about a German tank crew, Panzerstorm is named in reference to German tanks, and the Battlefield 5 vehicle cosmetic customisation options are also part of the free update. Although not necessarily part of that ongoing theme, chapter 1 will also include the Battlefield 5 Practice Mode game type.