When Battlefield 2042 launches later this month, the biggest portion of the game is looking likely to be the Battlefield Portal; a so-called 'love letter' to Battlefield fans which serves as a sandbox for classic and current content. DICE has now revealed that, in addition to 20+ maps, Portal will feature more than 75 different weapons.
Battlefield Portal: Weapons, Vehicles & Operators
"In total, there are over 75 Weapons available across the entire experience of Battlefield Portal at launch," writes DICE. This total includes a range of weapons from different time periods, drawn from various past Battlefield titles and Battlefield 2042. Players will be able to choose exactly which weapons are available in any match, as the Editor tools allow total control over these options. Filters allow easy selection of specific weapons, or alternatively, players can go in and manually disable/enable weapons individually.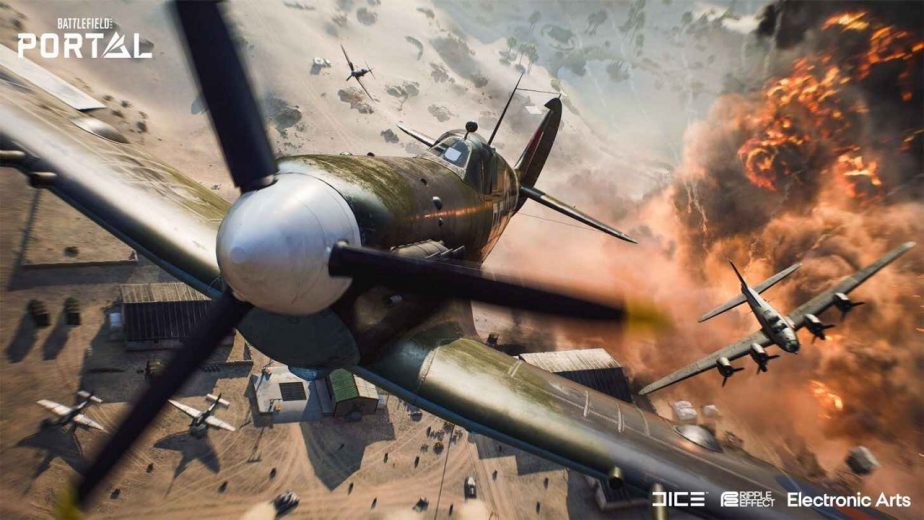 Interestingly, Portal will sync with Battlefield 2042 when it comes to unlocking weapons. "Many of Battlefield 2042's weapons unlock as you progress in rank," explains DICE; "with many experiences in Battlefield Portal able to reward you with XP that help you level up, even when you're not using 2042 Factions. If a player hasn't unlocked a certain weapon that you've selected for use in your mode, you'll also be required to select at least one default weapon so that new players can spawn with a weapon."
Alongside weapons, a similarly large motorpool of vehicles will also be available for players to use, including aircraft. Players will be able to use a huge assortment of weapon attachments across the full range of weaponry. Finally, players will also have access to a full selection of Gadgets from across the Battlefield franchise. These range from Dynamite and Claymore explosives to Launchers, support equipment, and more. Players will be able to enable/disable all of these things manually by players when they edit their server/match settings.