Following feedback from PC players of the Fallout 76 BETA, Bethesda has confirmed that the studio is at least considering adding a text chat function to the game's full release. At present, only voice chat is available in-game; there is no text option, as can be found in many online PC games. The studio is apparently "committed" to adding a push-to-talk function, but may also add text chat as well.
Bethesda May Add a Fallout 76 Text Chat Option
Bethesda detailed a number of planned changes coming to Fallout 76 following the BETA in a recent Reddit post. While this post lists a number of significant changes which players have asked for, the studio did not mention any text chat options. PCGamer emailed Bethesda about this issue, and received the following response; "We know players want more options to communicate with each other," says Bethesda; "We're committed to implementing push-to-talk and the team is currently looking into text chat."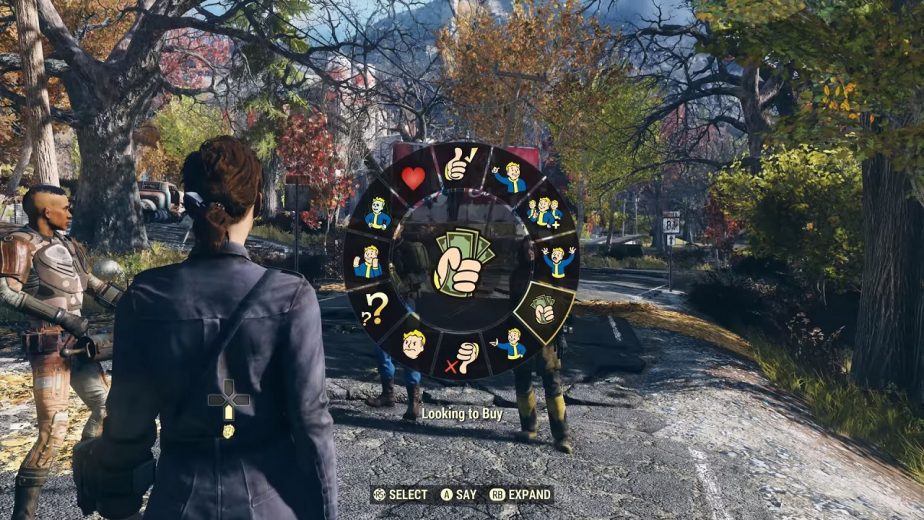 Unfortunately, the response is brief and doesn't give a time-frame or even a full commitment to the feature. Nonetheless, it seems clear that Bethesda has heard the feedback from PC players on this issue. Text chat is a common enough feature, and many players prefer not to use a microphone, especially when playing with strangers online. In a game like Fallout 76, it would seem to make sense, although it remains to be seen how it would be displayed on-screen. After all, while some players may find it annoying hearing other people talking in-game, it may be just as annoying have text messages pop up somewhere on screen.
Hopefully, Bethesda is able to find a solution which satisfies the majority of fans on PC. The Fallout 76 BETA on PC has had its fair share of issues since the start of the event; much more so than on consoles. Nonetheless, Bethesda has acted swiftly to address problems found by players. The studio has already released several patches, including one huge 30 GB update. No doubt more fixes and improvements will be made before and after the upcoming launch on the 14th of November.