E3 2018 is set to start this coming weekend, in just a few days time. While the event is sure to deliver a whole slew of major announcements, the E3 presentation looks set to be one of the most-anticipated parts of the event. Along with news on their existing properties and the upcoming Rage 2, Bethesda will no doubt be formally debuting Fallout 76.
So far, all that fans know about the new game comes from a two-minute teaser trailer released last week. While some information can be gleaned from the choice to set the game in Vault 76, there is little concrete information about the upcoming game around. Bethesda's E3 presentation should change all that. Bethesda Vice President Pete Hines tweeted back in May that this year's presentation might be the company's longest ever.
#Bethesda Showcase is in one month. I'm starting to get excited. We have a lot to show you this year. Might be our longest E3 Showcase ever? Not sure, but it's packed. #BE3 pic.twitter.com/Sga3R5sFpM

— Pete Hines (@DCDeacon) May 10, 2018
When to Watch the Bethesda E3 Presentation
The presentation will begin at 6:30 PMT / 9:30 PM ET on this coming Sunday; the 10th of June. Rage 2 is likely to be a major part of the presentation. However, the largest part is sure to be the Fallout 76 debut. Given that Bethesda has only released a teaser trailer so far, a full trailer is practically guaranteed. Hopefully, Bethesda will also give fans a look at gameplay.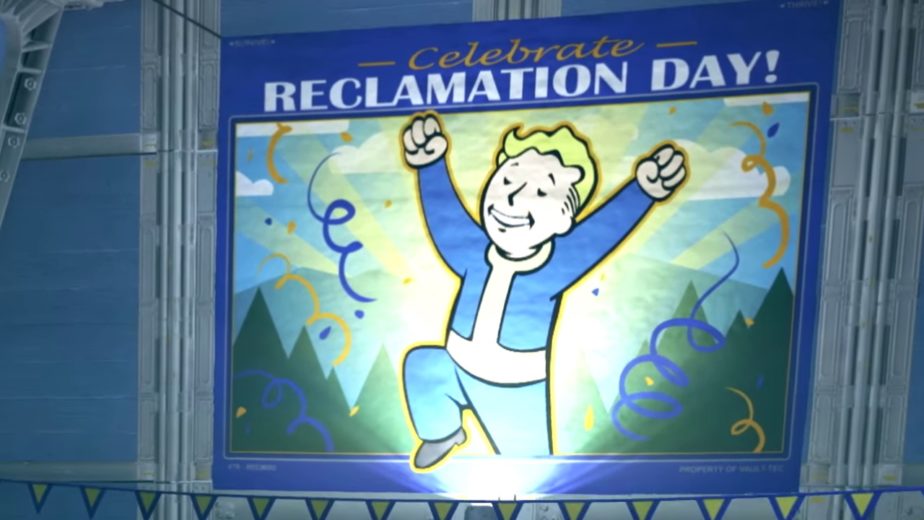 The biggest questions to be answered really center around what Fallout 76 actually is. The teaser trailer was vague, but leaks coming out of Bethesda suggested that the game would be an online survival RPG of some sort. If true, that would make Fallout 76 a very different game to Fallout 4. Indeed, it's possible that the choice to name it 76 instead of Fallout 5 could be because Bethesda is viewing it more as a spin-off than a direct sequel in the franchise. While gamers are rarely appreciative of unexpected change, it could be just the sort of change that Bethesda needs. The company hasn't done much to change its formula for RPGs since the days of The Elder Scrolls III: Morrowind. Multiplayer has long been glaringly omitted from their games.