During last weekend's EA Play event, Electronic Arts and BioWare shared a bunch of new information about their upcoming online sci-fi shooter/RPG Anthem, including the game's release date, playable classes, and story details. Once EA Play was over, BioWare continued the conversation on social media, disclosing several other details including the fact that, at least when it first launches, Anthem won't have PvP gameplay of any kind.
When Anthem developer Mark Darrah was asked via Twitter whether Anthem would have a PvP mode, his response was short and direct, but it also acted as a clever sort of tease. Anthem won't have any sort of PvP when it launches next February, but Darrah was careful to include an "at launch" in his response, suggesting that BioWare plans to add a PvP mode in post-launch.
No PvP at launch https://t.co/nbs5GzS7gE

— Mark Darrah (@BioMarkDarrah) June 9, 2018
If Anthem were to get a PvP mode, it would be the very first time BioWare dabbled in competitive multiplayer. Several past BioWare games have included a multiplayer component, games like Mass Effect 3, Mass Effect Andromeda, and Dragon Age: Inquisition. However, those games' multiplayer experiences were purely co-op. Given BioWare's experience with cooperative multiplayer, it makes sense that Anthem would also lean into the co-op aspect, though going by Darrah's tweet, it sounds like BioWare also plans to eventually offer Anthem players a way to duke it out with each other.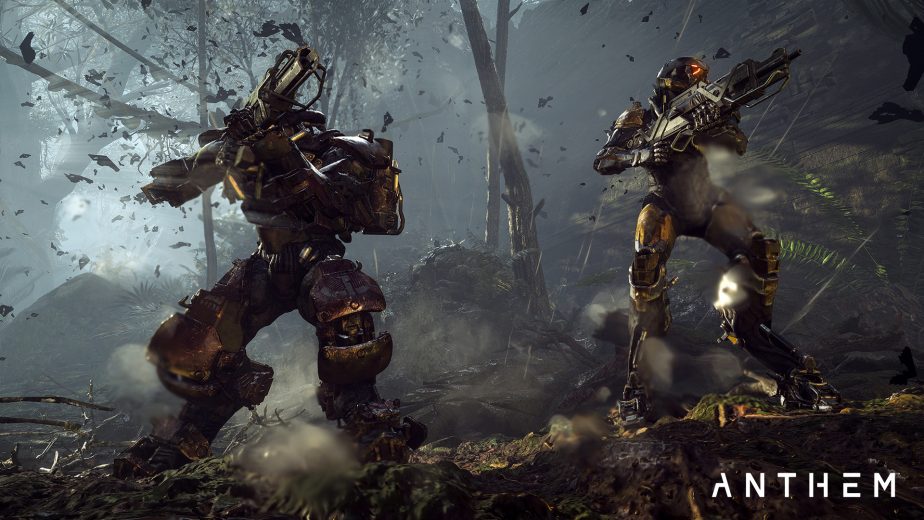 The idea of adding a competitive multiplayer mode onto an otherwise strictly cooperative game also isn't unheard of. Ubisoft did exactly that with its open-world military shooter Ghost Recon Wildlands, and now one could argue that the game's Ghost War PvP mode is even more popular than its standard co-op component. Digital Extremes also brought a few PvP options to its co-op sci-fi game Warframe, and while Warframe's PvP didn't resonate as strongly with players as Wildlands' Ghost War did, those same players still appreciated having the option.
Along with the initial absence of PvP, BioWare also confirmed in a new Game Informer cover story that Anthem won't allow players to romance NPC's, though players will still be able to form strong bonds of friendship with a few of the NPC's they meet during their adventures.
Anthem is scheduled to launch on February 22, 2019 for PC, Xbox One, and PlayStation 4.