According to a recent rumour, Borderlands 3 may not be the only thing which Borderlands fans have to look forward to in the next few months. According to PlayStation Lifestyle and a "trusted anonymous source," Gearbox is planning to release a brand-new Borderlands 2 DLC at E3 2019; in just a few weeks' time.
Is Gearbox Planning to Release a Brand-New Borderlands 2 DLC?
Borderlands 3 is due to release in September, and fans are expecting a lot of news at this year's E3. After all, Gearbox has yet to reveal much at all about the game's story or main characters. Thus far, most trailers have focused solely on gameplay. However, if this rumour is true, Borderlands fans may not have to wait until September for some new Borderlands content. Apparently, Gearbox's new Borderlands 2 DLC is meant to serve as a bridge between the story of Borderlands 2 and the upcoming sequel.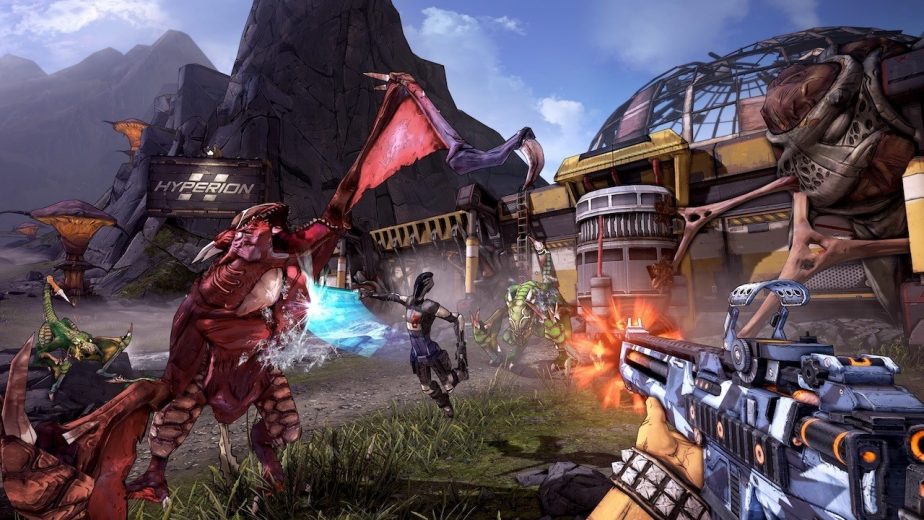 According to the anonymous source, this DLC will be called; "Commander Lilith and the Fight for Sanctuary," and will be releasing at some stage during E3. It's unknown how large the DLC will be, or exactly what the story will be about, but it has been years since the Borderlands 2 story was expanded. After all, the most recent Borderlands title developed by Gearbox was a prequel. It's also currently unknown whether the DLC will be available on every platform. Since release, Borderlands 2 has been brought to PSVR, for example. Plus, the game originally launched on the previous console generation. It's entirely possible that those platforms may not get this new release.
For now, it's unknown just how true this apparent leak is. While it does seem to come from a trusted source, it's always possible that it could be some sort of hoax, or that some information could be incorrect. As always with stories like this, it's best to take it with a grain of salt. For now, fans will have to wait until Gearbox's E3 appearance to know for sure.