Weta Workshop has unveiled a new collection of Borderlands 3 figures on the eve of the game's release. While the company has revealed several figures from the game already, these new figures are much higher-quality, from their 'Figures of Fandom' series. These include figures for each of the new four Vault Hunters; Amara, FL4K, Moze, and Zane Flynt.
Weta Workshop's New Borderlands 3 Figures
"These models make me want to JOY PUKE!" writes Randy Varnell, the Borderlands 3 Narrative Director; "The Vault Hunter renders are spot on, worthy of any collector's shelf! The stylized Mini Epics are DOPE! I wonder how many Tiny Tinas I can have on my desk before it gets weird?"
The Mini Epics to which he is referring were revealed by Weta Workshop earlier this year. This collection includes Zer0, Maya, Tiny Tina, and a Psycho Bandit. However, the company has since added two Collectible Pin Sets, and of course, the newly-revealed 'Figures of Fandom' Vault Hunters. One of these figures is available for each of the new Vault Hunters from Borderlands 3. Figures of Fandom is Weta Workshop's series of highly-detailed PVC figures. Each of these figures is around 9″ tall and much more detailed than the Mini Epics. (The tallest is FL4K who, thanks to their upraised rifle, is 13.6″ tall). Of course, this level of detail does mean that they are also much more expensive.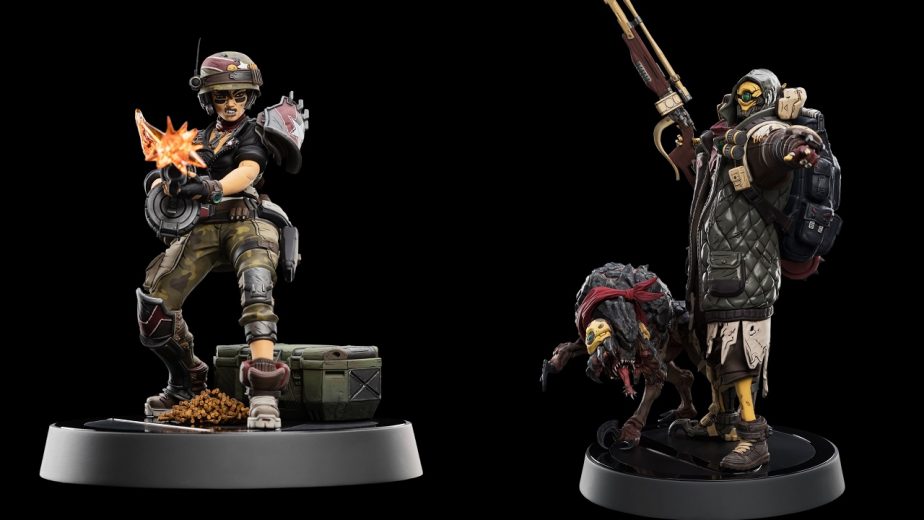 None of these figures are actually available to buy just yet, however. The Mini Epics are due to release sometime in November 2019, while the newly unveiled Figures of Fandom are coming in December. Each of the latter set of figures can be pre-ordered for $119.99 (£97.27). You can preorder a Mini Epic figure for $29.99 (£24.31). To showcase the new figures, Weta Workshop released a short video about the Figures of Fandom Vault Hunters (viewable above). The video features responses from Borderlands fans to questions at a recent event.