Earlier today, Gearbox aired the fifth episode of The Borderlands Show (the first of 2020) and gave fans a wealth of information about what they can expect to see in Borderlands 3 in the near future. However, alongside all the upcoming news, they also launched something straight away; three new Borderlands 3 Golden Keys. These keys are only available until the 20th of February, however, so players should claim them sooner rather than later.
The Latest Borderlands 3 Golden Keys
The Borderlands 3 Golden Keys released during today's episode of the Borderlands Show are among the first Golden Keys to be released in 2020. While Gearbox released new keys relatively regularly following the game's release, they have gotten less common as time has gone on. To claim the keys in-game, you'll need to redeem the following SHiFT code: K3WBT-B5ZHZ-63CZC-S35JT-F3FT6. This code is valid until 11:59 PM PST on the 20th of February. After that, it will be useless.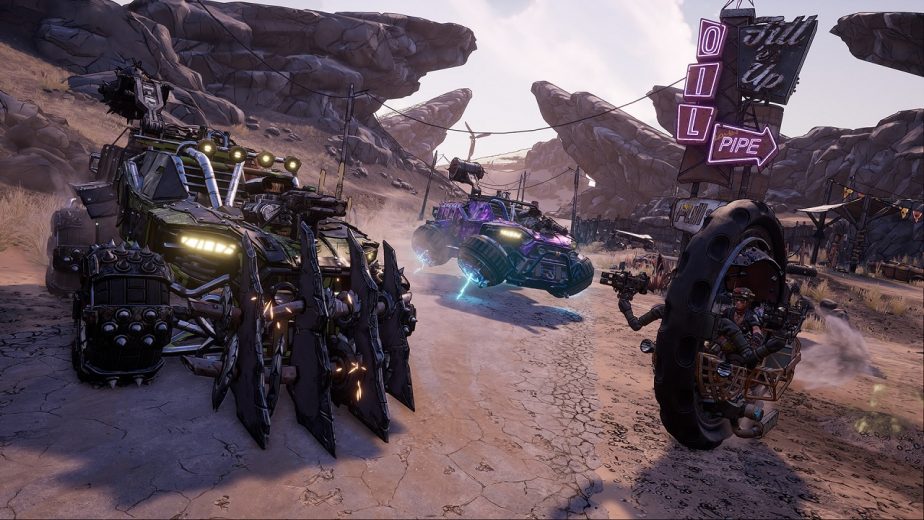 As per usual, you can either redeem the code in-game via the Social menu, or online via the SHiFT website. Either way, once you redeem the code, you should receive three Golden Keys, which you can use to open the Golden Chest aboard Sanctuary III. The Rare Chest Riches event is still live for another day, so the loot might help you with a few final loot-gathering outings. Alternatively, if you wait until the 13th, the Broken Hearts Day event will launch. Then, you can put your new Golden Chest loot to work breaking hearts to earn the new event items.
In fact, quite a few changes are coming to Borderlands 3 on the 13th. Alongside the new Valentine's Day event, Gearbox will be launching a major game update. This will include the True Takedown Mode, a level cap increase, skippable cutscenes, and more. Players will also be able to toggle on and off both events and Guardian Ranks.