While fans of the series can certainly expect plenty of the frenetic, over-the-top gunplay for which the Borderlands series is well known when Borderlands 3 launches later this year, the game does also contain more than a few innovations. One of these is a new Borderlands 3 ping system, one which functions similarly to that found in Apex Legends. This system was recently shown briefly in a new video released by Gearbox.
How the Borderlands 3 Ping System Will Work
The Borderlands 3 ping system will allow players to point to and "ping" a variety of in-game assets. This includes enemies, NPCs, chests, or simply specific spots in players' immediate vicinity. It looks as though this system will function very similarly to that found in Apex Legends, although other games have included similar mechanics of this sort in the past as well. However, this will be the first time such a system has been included in a Borderlands title.
Of course, the ping system presumably won't be too useful for solo play. However, it could be an invaluable tool for playing with friends. Even if players are speaking through voice chat, it isn't always easy to communicate exactly what you want your teammates to look at. By pinging, your allies will immediately see on-screen exactly what you want them to focus on. Just like in Apex Legends, where the system is designed to improve teamwork and cohesion, this is likely to improve group cohesion during Borderlands' fast-paced shootouts.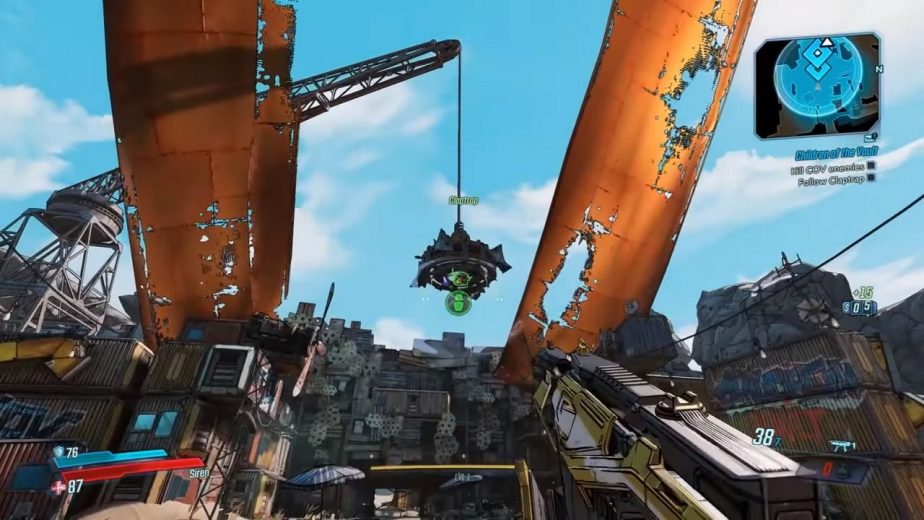 The ping system is just one of the new features coming to Borderlands 3. The game will also include a more developed PvP mode which enables Vault Hunters to fight against one another. Plus, the upcoming game will have other beneficial multiplayer features such as instanced loot. As a result, players won't have to squabble over loot anymore. (Although, they can still turn that system on, if they want to relive the old days of racing teammates to chests in order to claim all the loot first…)