Just a week after officially announcing the game at PAX East, Gearbox Software has announced the Borderlands 3 release date. The announcement comes as something of a surprise, with a new gameplay trailer releasing so soon after the first one. The trailer also revealed the names of the four playable characters.
The Borderlands 3 Release Date and Playable Characters Announced
Although a convoluted fan theory had predicted that the release date would be the 1st of October, that theory has now been proven incorrect. As the new trailer states, the Borderlands 3 release date will be several weeks sooner; the 13th of September. The trailer didn't reveal much more than the PAX East trailer; both feature fast-paced snippets of gameplay and in-game environments, but no dialogue. As such, very little is known about the story at present. However, this frenetic new trailer did reveal the names of both the four playable characters and the two main villains.
First up is Moze, a soldier-like character who has the ability to summon some sort of mech. FL4K is the large robotic character, who appears to be a "beastmaster" of sorts with animal pets. The third playable character is Amara, who appears to have the ability to project multiple arms formed of energy. Finally, the roster ends with Zane, who has been seen deploying an arm-mounted drone and what appears to be a hologram of himself. These four characters will be up against "The Calypso Twins," the leather-clad man and woman who appear in both trailers.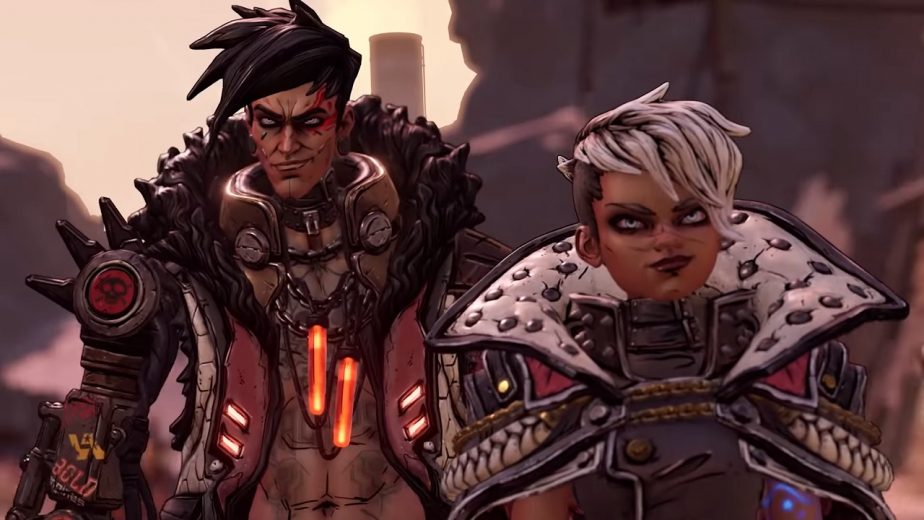 The trailer goes on to restate the claim made in the first trailer, that the game contains "A Billion Guns," and also seems to confirm the rumour that the game will take place on several different worlds, not just Pandora.
The trailer ends with a confirmation which has appeared to have earned the ire of PC gamers; the game will be exclusive to the Epic Games Store. Presumably, this exclusivity deal will be the same as all of Epic's other deals; i.e. a one-year timed exclusive deal, after which it will come to other PC platforms like Steam. Of course, the game will also release on Xbox One and PS4.