After releasing a dramatic teaser trailer yesterday, Gearbox Software has released the first official Borderlands 3 trailer during a livestream at PAX East. The announcement should come as no surprise to fans who have been following the rumours. However, this is actually the first confirmation that the studio is working on Borderlands 3. While the studio didn't announce a release date, the announcement all but confirms that fans will get to see more at E3 later this year.
Gearbox's First Official Borderlands 3 Trailer Hints at Plenty More to Come
Although Gearbox's PAX East livestream wasn't exactly the most successful of events, with numerous technical difficulties, none of that is likely to matter to fans of the Borderlands series. After all, this trailer is the confirmation which so many people have been waiting for that Gearbox is finally returning to the beloved franchise. The last Borderlands game made by Gearbox was Borderlands: The Pre-Sequel!, which launched in 2014. In the five years since, Gearbox has released a remastered collection and a few side-projects, but no core Borderlands games. Their last major game, Battleborn, was largely overshadowed by Overwatch and performed relatively poorly. As such, fans will no doubt be pleased to see Gearbox returning to their stomping grounds.
The new Borderlands 3 trailer doesn't reveal much about the upcoming game; although, it does assure fans that they'll get the insane amount of action they'll be expecting. It seems to give a glimpse at some potential new villains, as well as a lot of familiar faces. It even features appearances from characters from Tales From the Borderlands; the narrative-driven spin-off title developed by Telltale Games.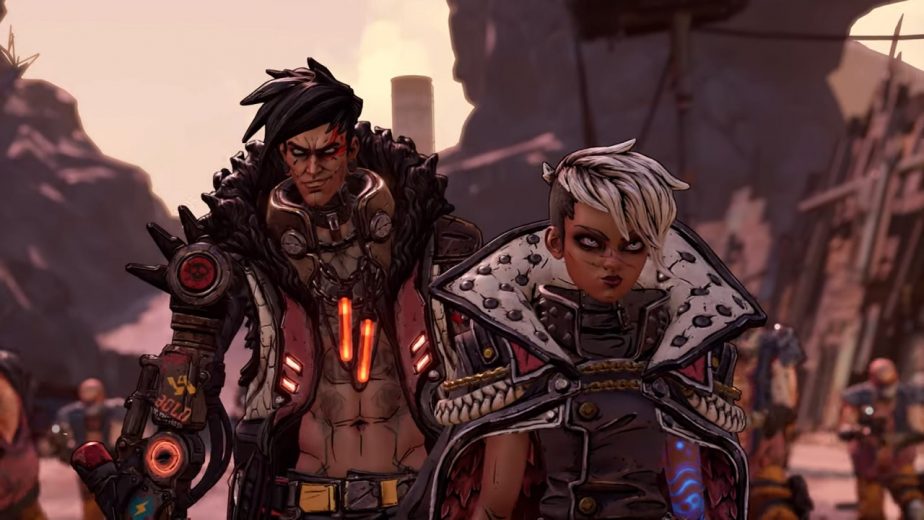 Now that the game has been officially announced; fans can no doubt look forward to hearing more about Borderlands 3 in the near future. Indeed, the game is now extremely likely to make an appearance at E3 in a few months' time. Notably, the trailer didn't include any dialogue. Given that comedic dialogue is an iconic feature of the Borderlands series, Gearbox may be planning to release a separate 'story trailer' at some stage.