Ahead of the first upcoming Call of Duty: Modern Warfare Beta, Activision and Infinity Ward have released a brand-new trailer. The Modern Warfare Beta trailer gives fans another brief glimpse at the multiplayer gameplay so many are looking forward to experiencing for themselves. The first of two Beta weekends is due to take place starting on the 12th of September. However, this first Beta weekend will only be available on the PS4.
The New Call of Duty: Modern Warfare Beta Trailer
Following on from the Modern Warfare Alpha, which gave players the chance to try out the new Gunfight game mode, the Modern Warfare Beta will open up much more of the game's multiplayer. 'Weekend 1' of the Beta will start on the 12th of September and end on the 16th. During this time, PS4 users will be able to give the game a try. If you've pre-ordered the game, you can play straight away when the Beta starts in Early Access (12th – 13th). If not, you can still give it a go, but you'll have to wait for the Open Beta on the 14th – 16th.
This event is due to be repeated in a week's time for 'Weekend 2'. However, unlike the first event, the second will be available on both Xbox One and PC as well as PS4. In fact, the event will feature crossplay across all three platforms. Similarly to Weekend 1, the first two days (19th and 20th of September) will be Early Access only for those who have pre-ordered. However, this only applies to Xbox One and PC. As the PS4 is getting its Early Access period out of the way in Weekend 1, the entirety of Weekend 2 is an Open Beta for PS4 users.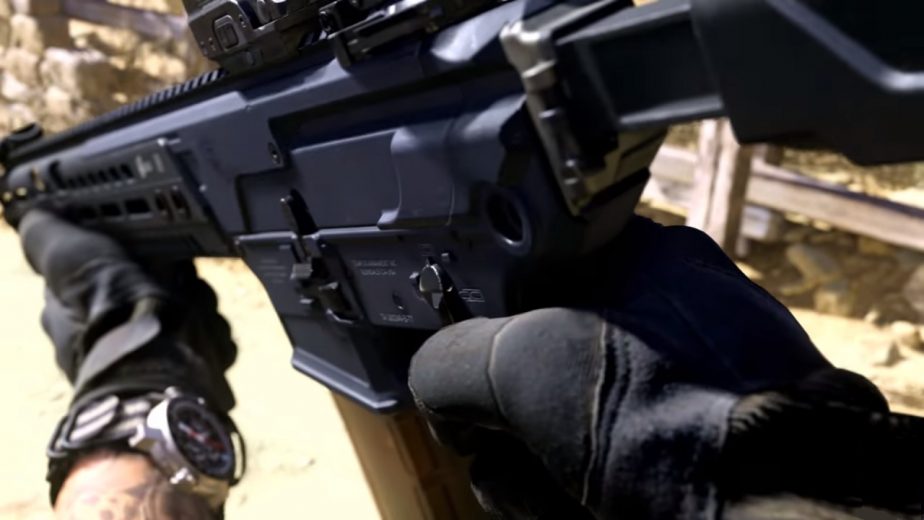 This latest Call of Duty: Modern Warfare Beta trailer doesn't reveal much about the multiplayer event. However, it does highlight the difference in scale from the Alpha. During that event, only one mode was available; a rapid-fire 2v2 mode on several small maps. The Beta will feature much larger game modes, including vehicles and a lot more besides.