Call of Duty: Modern Warfare Season 3 launches today, with new content coming to both Modern Warfare and Warzone. While the latter is getting a new Quads mode, Modern Warfare is getting no less than three new maps, with more to come later in the season. Moreover, all three of the new maps are 6v6, including one remake of a classic map from Call of Duty 4: Modern Warfare.
The New Call of Duty: Modern Warfare Season 3 Maps
The first of the new Modern Warfare Season 3 maps is Talsik Backlot. Set in an evacuated city in the deserts of Urzikstan, Talsik Backlot takes place around a construction site, with both open-air and indoor areas. Franchise veterans may well recognise the map as a remake of the Backlot map from Call of Duty 4: Modern Warfare. While the urban buildings are mostly close-quarters, the open backlots which give the map its name provide a space for sniper fire and other forms of long-range combat.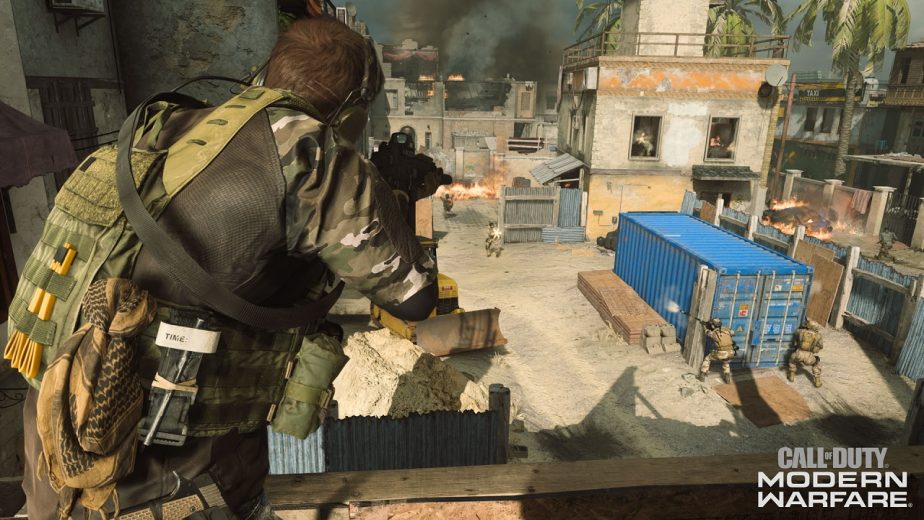 The second new map is Hovec Sawmill, a 6v6 map built around three lanes. Whereas Talsik Backlot is set in a city, Hovec Sawmill takes place in a village, with the burning sawmill at the centre. Other areas around the sawmill include a butchery and an apiary, complete with active beehives. Because the buildings on this map are less dense, Hovec Sawmill should favour more mid-to-long-range firefights.
The final of the three new Modern Warfare Season 3 maps is Aniyah Incursion; a 6v6 variant of the existing Aniyah Palace map. That map is only available for 10v10 and Ground War. However, the new Incursion variant lets players experience it in smaller modes. Players familiar with Aniyah Palace will find that Incursion is more enclosed and focused around the central palace area. Beyond these three maps, there are two additional maps coming later in the season. Activision has yet to reveal many details about them thus far. However, we can make a few informed guesses based on what we know so far. Hardhat will be a new multiplayer map and appears to be set on an urban construction site, for instance. Aisle 9, meanwhile, will be a Gunfight map, and could well be a variant of the Atlas Superstore map which launched last season.