The fourth Gwent Challengers tournament took place over the weekend, and during the event, CD Projekt Red gave fans their first glimpse of the upcoming Gwent: Homecoming overhaul. The overhaul was originally meant to have been revealed during the sixth Gwent Open tournament last month. Now that is has been unveiled, it is quite clearly a major upgrade to the game.
The Key Changes in Gwent: Homecoming
During the Challengers tournament, CD Projekt Red released a 10-minute video to reveal Gwent: Homecoming. The first major change is to the game's boards. Once Homecoming releases, the game will take place on a new set of boards themed around the different factions in the game. The reveal video showcases the Monsters board in particular. Apparently, CD Projekt Red wants to bring back a gritty, Witcher-esque aesthetic for the card game.
In addition to visual upgrades, such as representing the leaders as three-dimensional characters, Homecoming includes some major changes to the game itself. Firstly, players can redraw many more cards at the start of the game. The biggest change, however, is that there will only be two rows for cards, instead of three; the Melee Row, and the Ranged Row. Players will be able to play cards to different rows, and they may feature different effects or abilities in different rows. The video shows the example of Iris von Everec, who can be used to destroy an artifact if played on the Melee Row, or clear all Hazards from the player's side if played on the Ranged Row.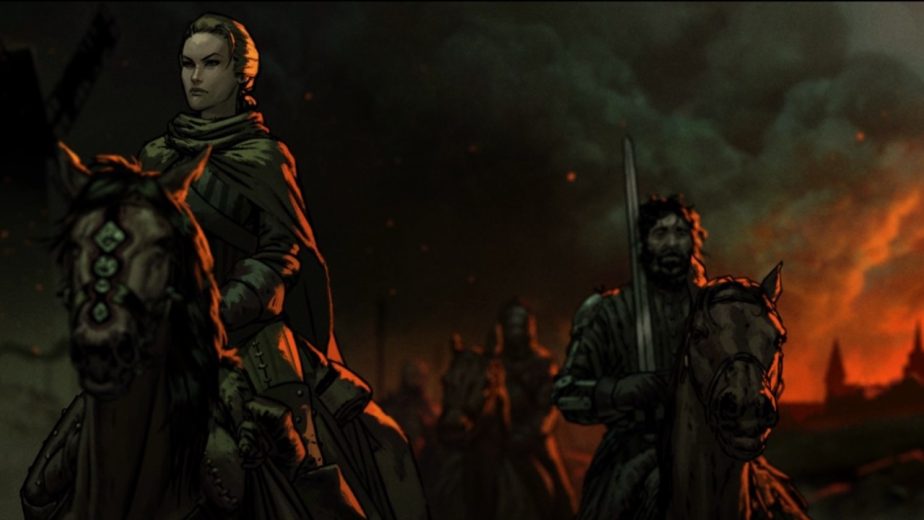 All cards in Gwent have been redesigned with new frames and darker images. There will no longer be silver cards; there will only be bronze and gold cards. According to the video, silver cards were created for Gwent for balancing purposes. With Homecoming, the system has changed and silver cards are no longer necessary. Homecoming does not yet have a release date. It is planned to launch alongside Thronebreaker, the Gwent story mode. It was recently revealed that Thronebreaker will be launching as a standalone RPG rather than an update for Gwent.