Following the recasting of Rhys for Borderlands 3, it seems that another, even more well-known character has also been recast; Claptrap. David Eddings, who voiced Claptrap in all previous Borderlands titles, will not be reprising the Borderlands 3 Claptrap role. Instead, the robot will be voiced by Jim Foronda; a voice actor best known for his work in anime, who has appeared in shows like Fullmetal Alchemist: Brotherhood and My Hero Academia.
Why the Borderlands 3 Claptrap Role Has a New Voice Actor
The reason why the Borderlands 3 Claptrap role has been recast is due to the fact that the robot wasn't voiced by a professional voice actor; Claptrap was voiced by David Eddings, who was Gearbox's Vice President of Licensing and Business Development. Since the last Borderlands title, Eddings has left Gearbox. While there seems to have been an attempt to negotiate his return to the role, that negotiation evidently broke down. In fact, it seems to have left Eddings somewhat irked.
Asked whether he would be reprising Claptrap in Borderlands 3, Eddings tweeted; "No. For the first time, I insisted on getting paid for my performance and all of a sudden they couldn't afford me. Now I'm not telling them how to run their business but maybe next time they should put the $12M payment from 2K in the Gearbox bank account instead. Just sayin'…"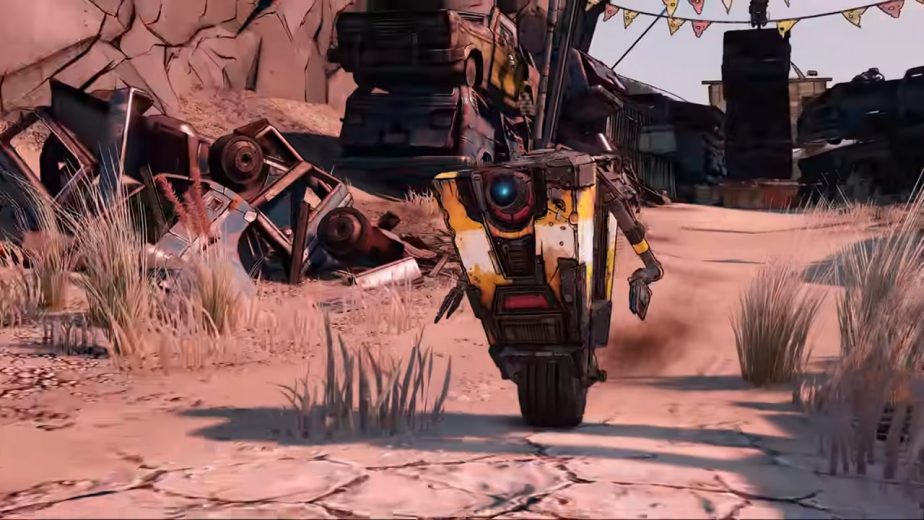 Gearbox's Response and Clarifications
Responding to Eddings' statements, Gearbox CEO Randy Pitchford stated that the former vice president was offered a; "relatively generous offer to reprise the role". Indeed, Gearbox also told IGN that Eddings was offered an industry standard rate, but that he turned the offer down; "Gearbox works to treat and compensate all voice actors at industry standards," they state; "We offer the opportunity for salaried employees to voice characters in the game, but is not a mandatory responsibility for their job requirements. In this particular case, now that he was no longer an employee, we offered him an industry standard rate, but were not able to reach an agreement. We are confident and happy with Jim Foronda as the voice of Claptrap, and we are confident our fans will be too."
Additionally, Pitchford also addressed fans who misunderstood Eddings' post; Eddings said that Borderlands 3 would have been the first time he was paid for voicing the role. However, some fans have subsequently attacked Gearbox for not paying him. However, Pitchford clarified that Eddings was; "paid very handsomely during his employment"; indeed, Eddings presumably meant that he had not been paid explicitly for voicing the character. He was, of course, paid a salary for his high-ranking position at Gearbox during his tenure.