After some controversy and several confusing statements, it has now been revealed who actually is voicing the Borderlands 3 Rhys role. This all began when Gearbox released the first trailer for Borderlands 3; fans quickly spotted Rhys, one of the lead protagonists in Tales From the Borderlands, who was voiced by voice actor Troy Baker. However, Baker said that he would not be returning for the role. It has now emerged that Ray Chase, known for his appearance as Noctis in Final Fantasy XV, will be taking over the role.
The Borderlands 3 Rhys Role: What We Know So Far
After fans saw Rhys in the first Borderlands 3 trailer, many excited fans naturally assumed that Troy Baker would be reprising the role. However, he publicly stated that, while he would like to, Gearbox had not sought to bring him back. In a confusing follow-up, Gearbox CEO Randy Pitchford then said that he was told that Baker had turned the role down. Pitchford's statements, which were denied by Baker, are still somewhat confusing. However, they may simply have been the result of internal miscommunication at Gearbox.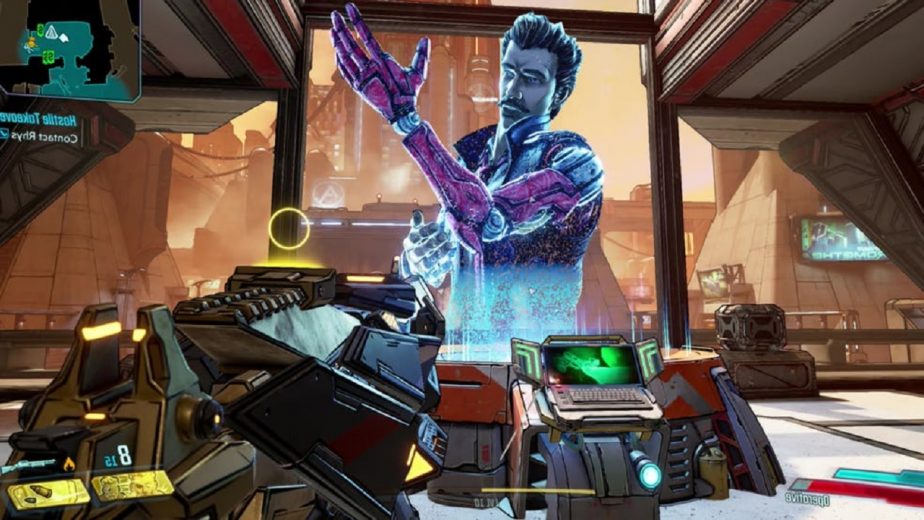 Fans now know who actually will be voicing the Borderlands 3 Rhys role; Ray Chase, who is best known for his role in Final Fantasy XV. "I'm honoured to announce that I play mustache Rhys in Borderlands 3," he tweeted; "I played all of TftB [Tales From the Borderlands] and greatly admired Troy Baker's hilarious performance – his work is a true inspiration to me! I'm not a perfect voice match, but a new interpretation. I sincerely hope you enjoy!"
It's unknown exactly how big a role Rhys will play in Borderlands 3. When Randy Pitchford first responded to fans about the character, he said of the recasting of Troy Baker; "I don't think it actually matters at all". At the time, it seemed as though it might be that Rhys' role was relatively small. However, Ray Chase is certainly not an unknown voice actor by any means; his casting is definitely likely to resonate with fans. As such, Rhys might actually be a much bigger character in the game than initially suspected. At the very least, he could play a significant role in the game's side content, even if he doesn't feature in the main story.