The fourth quarter of 2020 is ramping up to be one of the biggest times in gaming history. From Nintendo to Sony to Microsoft, games and consoles are coming out in masses. In an exciting twist, Microsoft is coming out with two brand new Xbox consoles.
If you're not sure which one to get or would just like more information, here's all you need to know in the Xbox Series S vs Xbox Series X debate.
Design and Specs
To keep up with the competition, Xbox is offering you two different consoles this year. One is much smaller than the other, but both have new, sleek designs.
Previous consoles have been similar in appearance — a rectangle that lies on its side or stands upright. With the X, the shape is now a tall cube. The featured photos show it in black with a minimalistic design.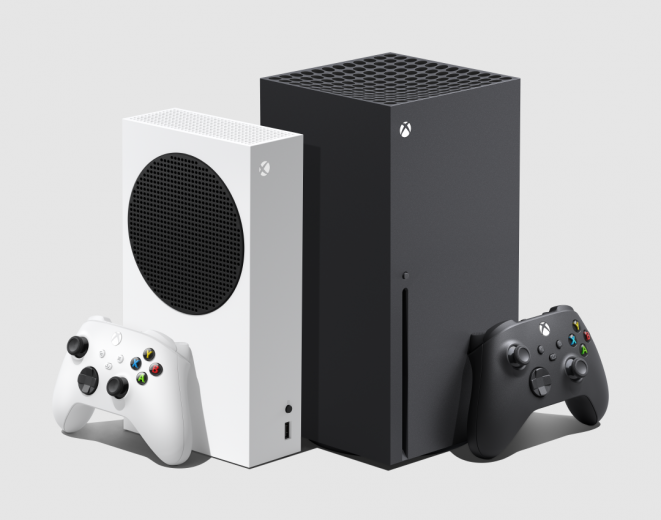 On the other hand, the S is the smallest console from Microsoft yet. It has the traditional rectangle shape, but stands upright and is thinner and shorter than the previous Xbox consoles. The images from Xbox's Twitter show the S in white.
The specs then mirror the design. The X is larger so it has 1 TB of memory, 16 GB expandable storage, 1 TB expansion card storage and an optical drive of 4K UHD. Its performance target is 4K at 50 FPS up to 120 FPS.
For the S, the console is 60% smaller than the X. With 1440p up to 120 FPS and 4K media playback, this console is powerful despite its size.
Playable Games
When new consoles come out, one of the biggest concerns among gamers and fans is backward compatibility. Meaning, you may be questioning whether you'll be able to play your old games on these new platforms.
The good news is — yes, you will. It's still unclear, though, how many games will be compatible. With the Xbox One, Xbox 360 and regular Xbox games were mostly playable. It's then likely that Microsoft will continue that trend. Both new consoles will play the same games.
Keep your eye out for upcoming games in the next couple of months. They'll still be compatible with the S and the X. When you get your new console, simply log in to your account and view your digital game library.
Within these games and the apps on both new Xbox platforms, there is third-party data sharing. This form of data involves games using your feedback to enhance performance and gather insights.
Additionally, to the advantage of Xbox users, the platform's CEO stated that Game Pass will stay exclusive to Microsoft consoles. This bundle gives the X and the S a competitive edge for the upcoming quarter.
Cost and Release Date
After leaks, Xbox took to Twitter to make some things more official. The account confirmed some details about the Xbox Series S. Price is one of those things. At $299 or $24.99 for 24 months, the S is set to be the most cost-effective platform yet from Microsoft.
As for the Xbox Series X, there's now an estimated retail price of $499. However, you can also finance your payment for $34.99 over the span of two years. In the Xbox Series S vs Xbox Series X price debate, the S wins. The X, though, has superior systems and storage.
These prices make sense in the current market. Microsoft will want to match or undercut the costs of other consoles from Nintendo or Sony. The PlayStation 5, especially, has a November 13 release date tentative. Microsoft must compete.
To heat things up even more, these two Xbox platforms are also set to come out in November. Microsoft has now confirmed a release date for November 10. Pre-order begins on September 22.
Xbox Series S vs Xbox Series X
So, which new Xbox is right for you? They'll play the same games, so there are no differences there. However, size, cost and power will be the primary factors that sway gamers one way or another.
If you're someone who plays video games a lot, you might want to opt for the X. Its capacity and performance are some of the best features of any Xbox ever. If you play less frequently or need a more affordable option, though, the S is the way to go.
Both consoles are powerful and innovative. Whichever one you go with, you'll be sure to have endless entertainment for years to come.