Cory Barlog recently gave a talk at the annual Devcom event; a conference for industry professionals. During the talk, he gave attendees a look at early concept art for God of War, and talked about the hardships of God of War development. According to Barlog, he wanted to "give up many times," during the five years of development.
Wanting to Give Up During God of War Development
As Barlog explains, the five year development cycle of the latest God of War was a long and difficult process. The director faced criticism and resistance from many, including playtesters, fellow developers, and even Shuhei Yoshida himself; the Sony boss was reportedly "horrified" after he played God of War for the first time. While Barlog's persistence and vision have been clearly vindicated thanks to the game's enormous success, even Barlog himself struggled to keep going during development. According to the director, he faced some "dark, dark points."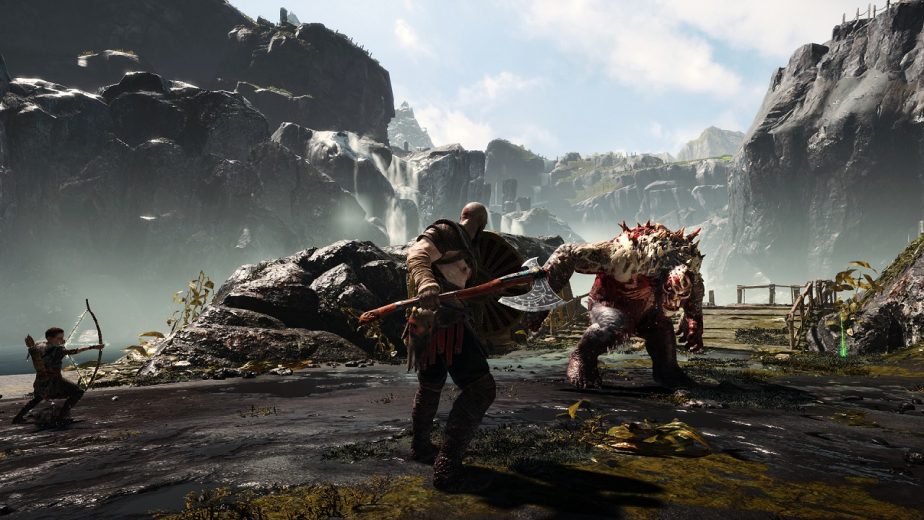 "The reason I ended up succeeding is because of this team," states Barlog; "because of these people who cared so much about the individual aspect of the game that was theirs. They took ownership, and they pushed themselves farther beyond than they ever thought they would to get there."
Barlog revealed during the Devcom talk that the character of Atreus was almost cut from the game several times. At one point, executive producer Yuni Yang even asked him to devise a plan for the game without the character; prompting Barlog to "design the most arthouse game you've ever seen, which had Kratos saying three words throughout all of it". However, despite the resistance Barlog faced and the difficulties the team had to overcome, God of War has defined gaming in 2018. Few games come close to achieving the level of success that God of War has in the last few months.