The teaser trailer for Fallout 76 released around a week before E3 and offered fans their first glimpse at the upcoming Bethesda title. Like almost every Fallout series trailer, and also the game itself, the trailer featured a musical soundtrack. Now, Bethesda has revealed that all proceeds gained from the sale of that track will be donated to charity.
"Country Roads"
The teaser trailer featured a cover of "Country Roads", a song by John Denver which was originally released in 1971. The song itself actually revealed the game's setting, since it opens with the line; "Almost heaven, West Virginia…" Bethesda will be releasing the track on iTunes on the 4th of July. They revealed a few days ago that 100% of the proceeds from the sale of the track will go to the Habitat for Humanity charity.
We're rebuilding America – and the world – for the better with @Habitat_Org! Starting July 4th, visit iTunes to get the #Fallout76 cover of "Country Roads" as heard in the announcement trailer. 100% of our proceeds will go to funding Habitat for Humanity! https://t.co/KlZ42DYcH9 pic.twitter.com/MrXNmfKmcd

— Bethesda (@bethesda) June 11, 2018
The announcement was very much in keeping with the spirit of the teaser trailer, since both emphasize the theme of building a new home. In a statement, Bethesda gave more details; "In the spirit of Fallout 76 and global rebuilding, we're proud to team up with Habitat for Humanity; a global nonprofit working in local communities across all 50 states in the US and in more than 70 countries; to advance the vision that everyone deserves a decent place to call home."
"Bethesda will donate 100% of its proceeds, with a minimum donation of $100,000, from sales of the single to Habitat for Humanity to assist in the organization's goal of transforming lives and communities through affordable housing."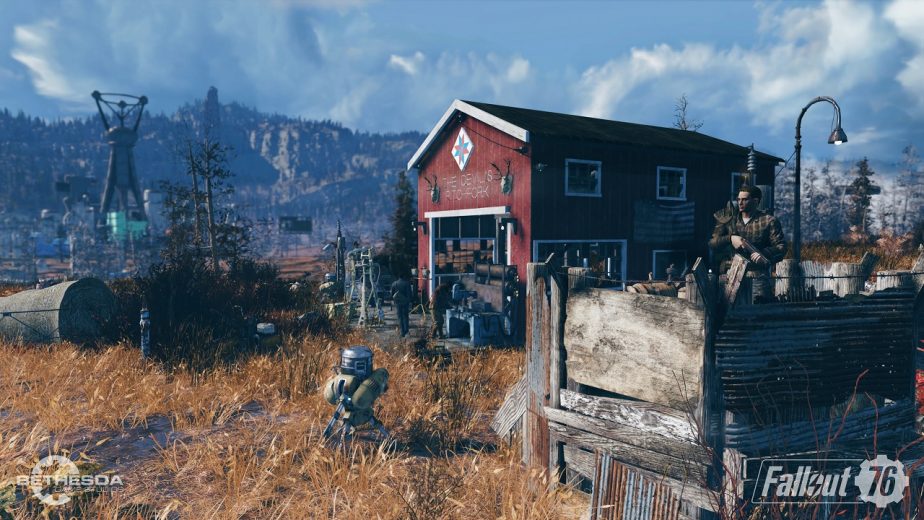 This is certainly a positive thing for Bethesda to do, especially as it's not something that anybody expected of them. In fact, the company has more planned with Habitat for Humanity than just this one-off partnership. Bethesda stated that they would be announcing "additional partnerships" as the release date of November 14th draws nearer. It's unknown what these will be at the moment; there could certainly be opportunities to donate portions of such things through sales of the game's Power Armor Edition or micro-transactions.