A number of NFL players received Madden 19 ratings boosts heading into Week 7 of the schedule. Among them is Tyreek Hill, who was on the losing side in a possible AFC Championship preview this past Sunday. Others receiving boosts include division rivals Dak Prescott of the Cowboys and Saquon Barkley of the Giants. Here's a look at which Madden 19 player ratings got the boost, and which fell a bit.
Hill gets Madden 19 ratings boost for speed
When a player has an impressive performance on the field, EA rewards them with a nice ratings boost in Madden. That was the case for Kansas City wide receiver Tyreek Hill. He had seven catches for 142 yards and three touchdowns in an entertaining game. The Chiefs lost 43-40 to the New England Patriots, but wow did Hill have a game. His teammate Patrick Mahomes, along with Kareem Hunt make for quite a threat on the field.
EA noticed Hill's performance and upgraded his speed to a sweet 99 rating. Hill noticed the boost, based on his tweet.
I got 99 speed I heard 😎

— Ty Hill (@cheetah) October 19, 2018
The Chiefs are one of the best teams in the NFL so far this season, thanks to a high-powered offense. Ty Hill is certainly a huge part of that offensive machine. Now gamers will enjoy this sweet upgrade in Madden 19 as they tear up the field with Hill.
Prescott, Barkley's Madden 19 Ratings Boosts
Two other players on the offensive side of things received overall Madden 19 ratings boosts. Both Dak Prescott and Saquon Barkley went up a point overall. The Cowboys quarterback is now an 80 overall after one-point boosts to Ball Carrier Vision (BCV) and Mobile Accuracy (MAC), as well as two points added to his Awareness.
Rookie running back Saquon Barkley has been one of the few positives in a disappointing Giants' season so far. Madden has noticed Barkley's ground skills and bumped up Awareness by three points, and BCV by a point. He's now at an 83 overall in the game.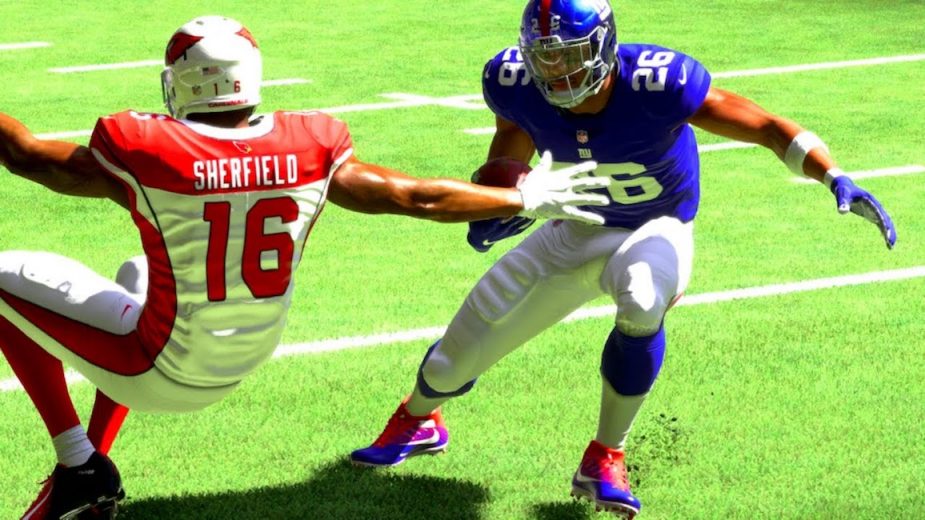 One other player received a notable boost. Seahawks right end Frank Clark went up a whopping two points to 84 overall. Clark received three-point boosts to Awareness, Precision, Tackling, and FMV, as well as another point, added to PMV.
Manning, Watkins see Madden 19 ratings fall
While their teammates received some ratings generosity, the Giants' QB Eli Manning and Chiefs' receiver Sammy Watkins both dropped by a point. The struggle is real for certain teams or players.
Manning has problems in New York as he tries to get the offense on track. Some analysts and fans believe it's related to the Giants' poor offensive line. Nonetheless, his Awareness and Mobile Accuracy have dropped two points each, while DAC is also down by one. The former Super Bowl-winning QB now sits at 75 overall. Back in July, fans were shocked at Manning's low rating, but it seems EA was onto something.
Check out which QBs rated higher than Eli Manning in Madden 19! pic.twitter.com/pAKkCO9gna

— SportsNet New York (@SNYtv) July 10, 2018
While Hill looked great for Kansas City, Sammy Watkins hasn't been targeted as much. He didn't suffer too bad of a ratings drop, as he's now an 83 overall. His Awareness and SPC ratings are each down one point.
The player with the largest drop in overall ratings was another Super Bowl hero: Malcolm Butler. The Tennessee Titans' cornerback dropped two points each on AWR, PRC, and MCV while losing a point each on his ZCV and PRS ratings. That dropped his overall rating by two points to an 81.
Gamers can use these latest upgraded players in Madden 19 on the PlayStation 4, Xbox One, and Microsoft Windows PCs.