CD Projekt Red's story trailer for Cyberpunk 2077 was one of the most-watched trailers of this year's E3. However, the Cyberpunk 2077 demo which the studio showed at E3 was only shown to a select audience of journalists and industry professionals. It has now emerged that the version of the game used for that demo was actually still a pre-alpha version of Cyberpunk 2077; signalling that the game is still a long way off.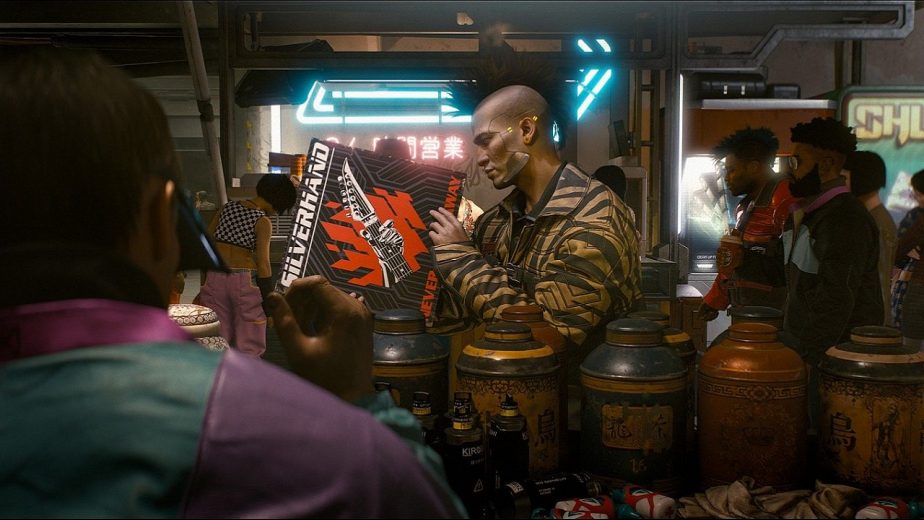 The Cyberpunk 2077 E3 Gameplay Demo
The Cyberpunk 2077 demo was the source of several pieces of information about the upcoming game; the fact that it will be played in first-person perspective, for example. However, what was less clear was how developed that demo build actually was. I.e. how long would fans have to wait before any gameplay was shown publicly. Adam Kiciński, president of CD Projekt Red, explained that the game was shown behind closed doors precisely because the demo didn't represent a finished state. If gameplay were to be shown publicly at such a stage, fans could mistake things like poor frame-rate or graphics for what the game will be like at launch.
A further indication of the game's eventual release has now emerged, via a recording taken by a YouTuber who goes by "YongYea". Speaking at E3, YongYea conducted a brief interview with Mike Pondsmith, the creator of the tabletop RPG Cyberpunk 2020; the game on which Cyberpunk 2077 is based. Referring to when the game might come out, Pondsmith stated that; "I've waited thirty years to get this; it was worth it. You guys can wait a few more years." He went on to clarify that it will be ready when it's ready.
When the story trailer was debuted, many speculated that Cyberpunk could release next year. Perhaps 2020 at the latest. However, if the game is still in a pre-alpha state, and in light of Pondsmith's remark; 2020 (or even later) may now be the safer bet.