At long last, fans of the long-running Darksiders series now know exactly when they'll be able to play the highly anticipated third entry in the series, Darksiders 3. Mark your calendars for you will finally be able to venture back into hell, this time as the female horseman of the apocalypse known as Fury, on Nov. 27.
It was roughly a year ago that Darksiders 3 was first unveiled, proving that the long-dormant series isn't quite dead yet. For those who may not know, the original Darksiders was released way back in 2010 by now-defunct publisher THQ and now-defunct developer Vigil Games. After the first game allowed players to control the apocalyptic horseman War, THQ and Vigil Games managed to release a second game, Darksiders 2 which starred the more agile horseman Death, before they both went under as part of THQ's filing for bankruptcy in 2012.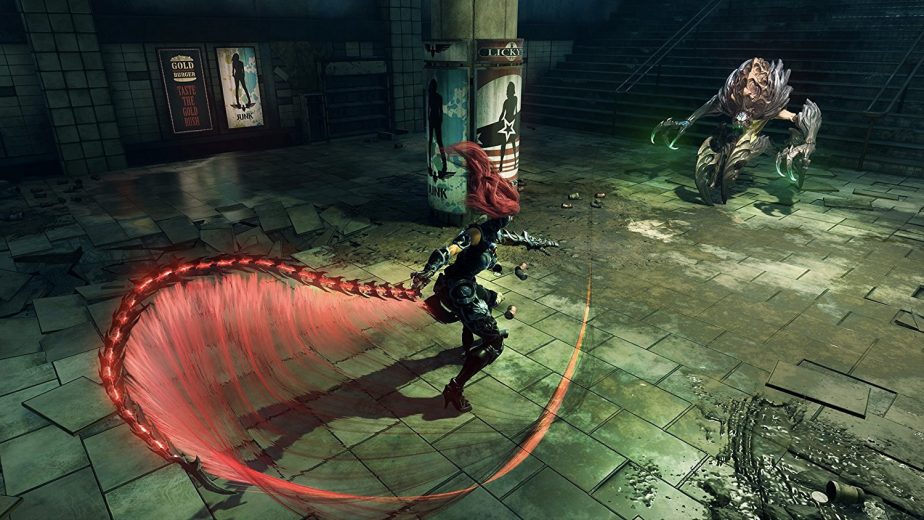 Many thought that the Darksiders series was finished in the wake of THQ's and Vigil's closures, but then in 2016 Australian game publisher Nordic Games purchased the rights to the Darksiders franchise and, in honor of the series' original publisher, even rebranded itself as THQ Nordic. Darksiders 3 is being developed by Gunfire Games, with THQ Nordic naturally handling all publishing duties.
In Darksiders 3, players will control Fury, sister to War and Death, as she ventures into a war-torn Earth to hunt down and slay the Seven Deadly Sins. Along with the November release date, THQ Nordic has also unveiled pre-order bonuses and three special editions for Darksiders 3. Everyone who pre-orders the base $59.99 version of the game will receive a bonus armor skin for Fury, and those who spring for the $79.99 deluxe edition will get the bonus Fury skin, free access to two post-launch DLC packs, and a copy of the game's soundtracks.
If you want to really show your love for the Darksiders series, there's also a $149.99 collector's edition that includes the game, a Steelbook case, an art book, the game's soundtrack, some additional cosmetic DLC, and an 11-inch Fury statue. Lastly, there's the Darksiders 3 Apocalypse Edition which costs a whopping $399.99. For that price, you get everything that's included in the standard collector's edition plus three additional statues depicting War, Death, and the in-game shopkeeper Vulgrim, a Four Horsemen amulet, and a 30×40 hangable wall scroll.
If the upcoming release of Darksiders 3 has your adventure game blood stirring, you might also want to check out our recent coverage of God of War's Vanaheim concept art or this Witcher 3 mod that reworks all of the game's original textures.