Dead by Daylight developer Behavior Interactive has unveiled the game's eleventh major content update titled Demise of the Faithful. The upcoming update includes a new playable survivor, a new map, and, of course, a new playable killer.
Dead by Daylight Demise of the Faithful Content Update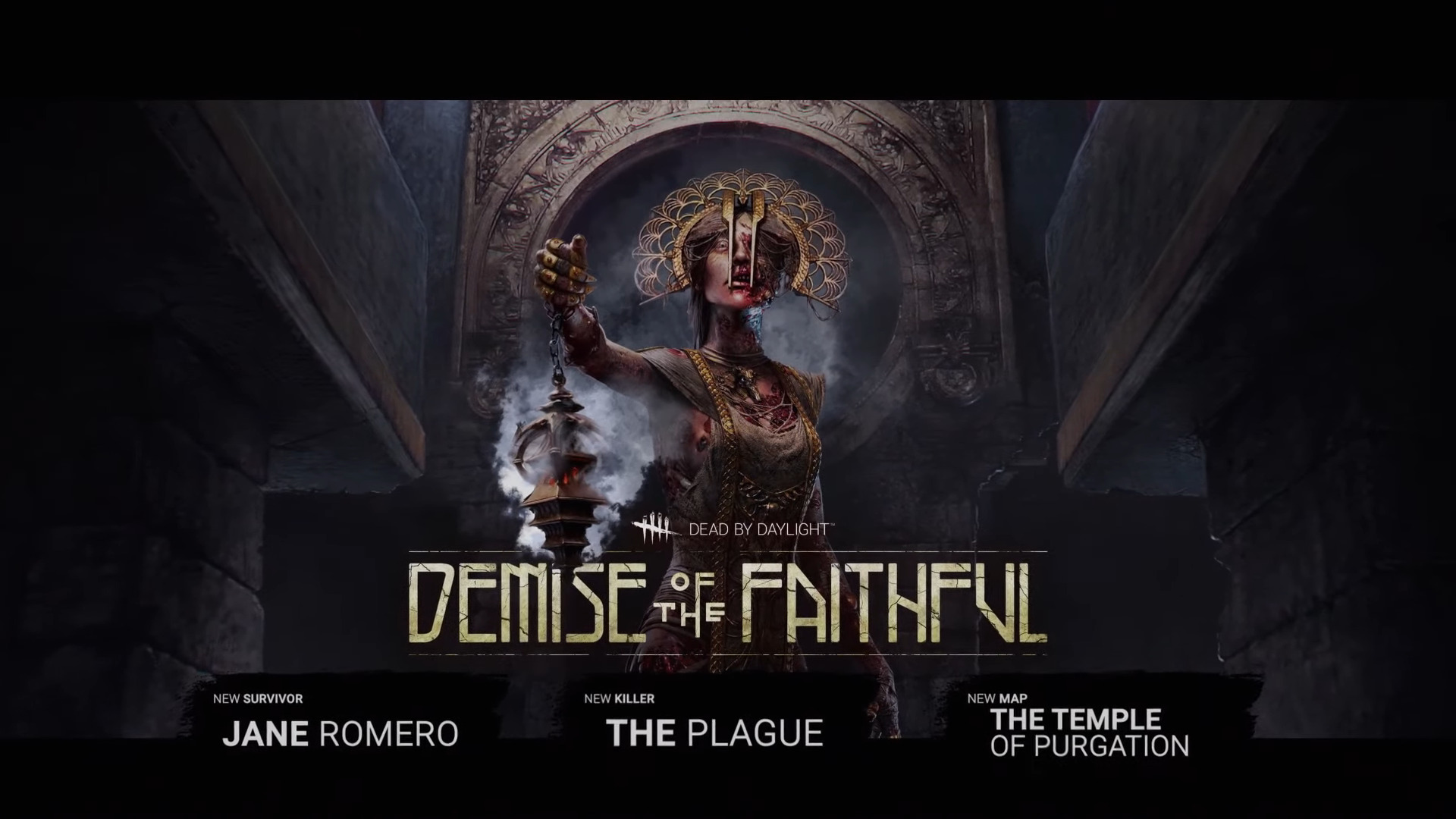 Demise of the Faithful exudes a strong theme of ancient horror and sickness. The update's cinematic trailer focuses on its new killer, an illness-stricken woman aptly referred to as The Plague. Going by what's shown in the trailer, The Plague is a former priestess whose body has been ravaged by a powerful disease. Unsurprisingly, this sickness will factor heavily into her playstyle and unique killer-based skills.
When it comes to gameplay, The Plague can wield her incense-burning censer like a flail to damage survivors. Her main ability, however, is called Vile Purge and causes her to violently vomit onto survivors. Survivors hit with Vile Purge become infected and suffer negative effects as a result. Worse, they can spread the infection not only to other survivors but also to items like pallets.
If The Plague is chosen as a match's killer, sickness-curing fountains appear on the map as well. An infected player can use these fountains to cure themselves (provided The Plague doesn't find them first). There are also corrupted fountains which The Plague can use to bolster her own abilities.
New Map and Survivor
As for the update's new map, it's a tomb called The Temple of Purgation. The map's unique hook is that survivors can alter its layout by fixing generators and triggering doors. Lastly, the update's new playable survivor, Jane Romero, sounds like she'll be an excellent utility choice. She can heal herself by healing allies and she can also stun the killer by busting out of locker. She also doesn't leave scratch marks on generators she works on, making her hard for the killer to track.
Dead by Daylight's Demise of the Faithful update doesn't yet have a set release date. However, given Behavior's full unveiling, it should arrive soon. For more horror game coverage, be sure to read about Dying Light 2's faction system. We also covered Metro Exodus' most recent console patch.