Now, we all know that Shadowkeep is releasing next month and is just 19 days away (to be precise). It comes with plenty of features like Armor 2.0, Finisher Moves, Artifact system, and new mods. There is also a brand-new raid and a new PvE activity called – Vex Offensive and new Exotic weapons in Destiny 2 Shadowkeep. Jumping on the PvP side of things, competitive is getting revamped to 3v3 Survival-only playlist. Bungie is also adding two maps from Destiny 1 – Widow's Court and Twilight Gap (finally!). Below, you can find a list of must-have exotic weapons before Shadowkeep launches.
6 Exotic Weapons You Must Have in Destiny 2
Note: Keep in mind that this list is for PvE activities only. I will be writing an article for the list of PvP weapons and Exotic armor pieces very soon. (RIP Whisper and Sleeper Simulant)
MIDA MULTI-TOOL (Kinetic Scout Rifle)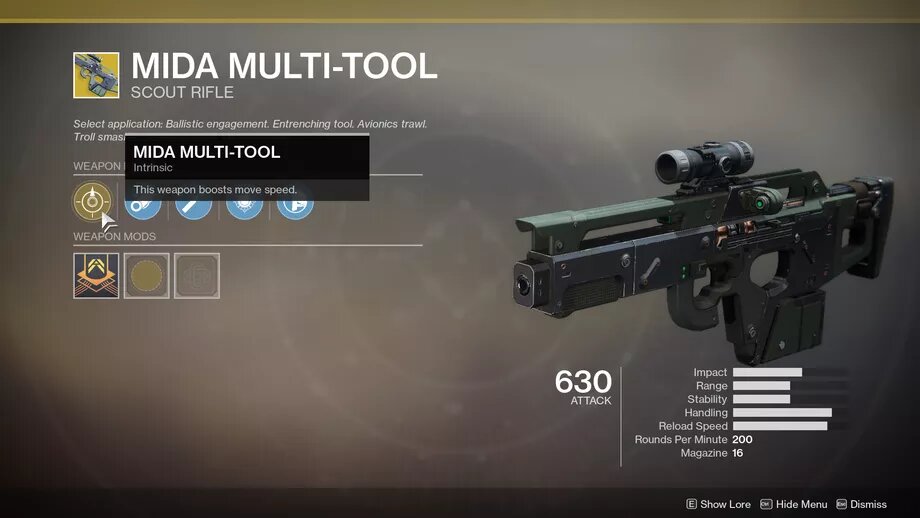 Mida Multi-tool was one of the best scouts on Destiny 1. But in Destiny 2, not on Mida but the entire Scout Rifle category is left behind. In Shadowkeep, Scout Rifles are getting 100% buff. So, this should be the first exotic weapon should start grinding for.
Intrinsic perk: This weapon boosts move speed.
How to get: EDZ world quest
Polaris Lance (Energy Scout Rifle)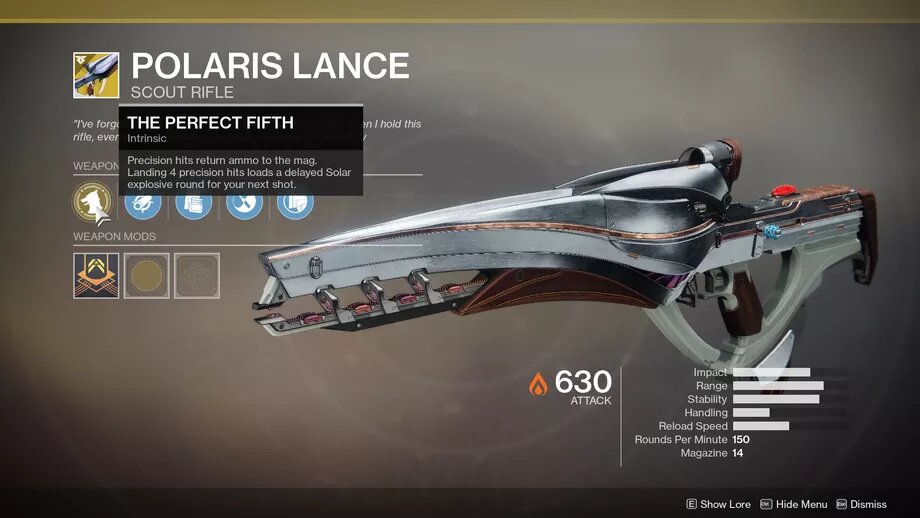 This weapon was released with the Warmind expansion in Year 1 on Destiny 2. It is a really good scout rifle for long-range encounters. If you haven't done Whisper of the Worm quest, make sure to use this weapon in the final boss encounter. Encounters like those (where you just peak and shoot) would really be beneficial for this weapon.
Intrinsic perk: Precision hits return ammo to the mag. Landing 4 precision hits loads a delayed Solar explosive round for your next shot.
How to get: Nascent Dawn from Ana Bray
Outbreak Perfected (Kinetic Pulse Rifle)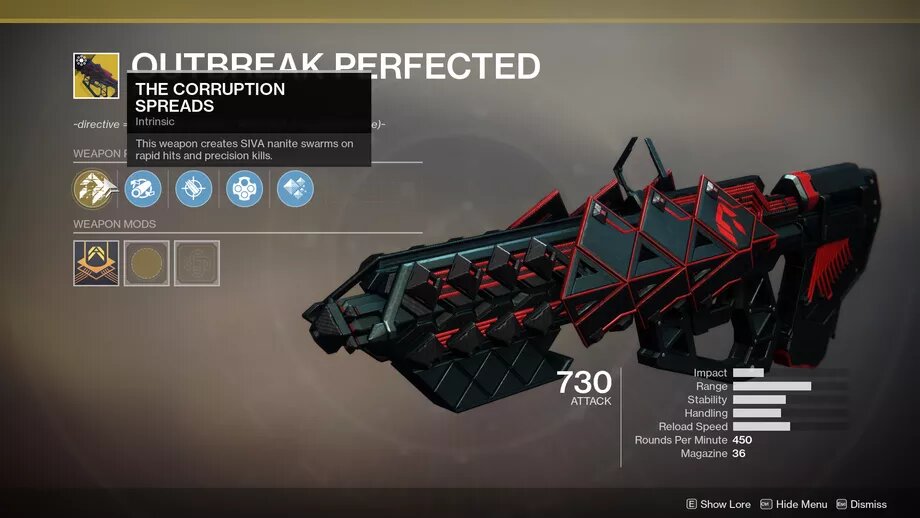 Outbreak Perfected was added in Destiny 2 with the Season of the Drifter. It was first introduced in Destiny 1 as a Raid exotic in Wrath of the Machine raid in Rise of Iron. Now in Destiny 2, you can acquire this exotic from Zero Hour quest mission on Earth. This weapon has a really good range and damage. And with its unique perk, it's really easy to kill hoards of thralls.
Intrinsic perk: This weapon creates SIVA nanite swarms on rapid hits and precision kills.
How to get: Zero Hour Quest mission
Izanagi's Burden (Kinetic Sniper Rifle)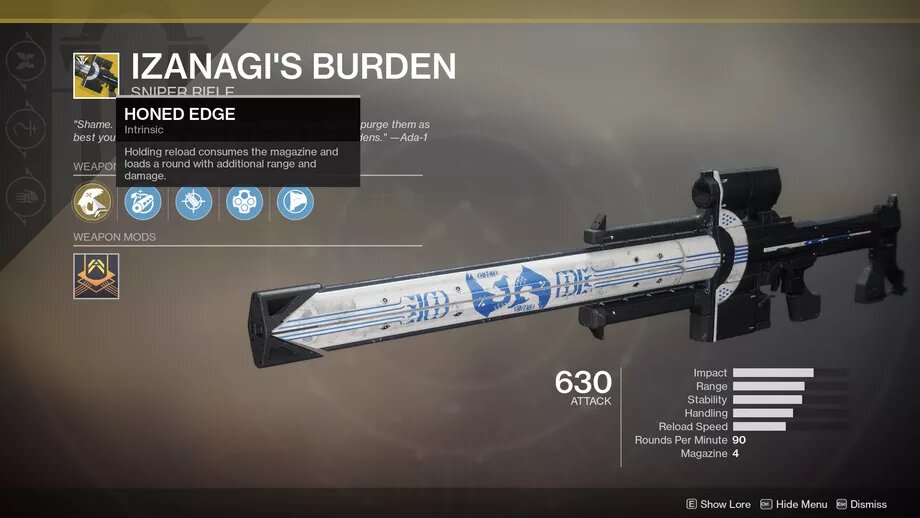 Izanagi's Burden is a very unique Sniper Rifle added in Season of the Forge (Black Armory). Since Lunafaction Boots and Rally Barricade is changing in Shadowkeep (it will significantly increase the reload speed of your equipped weapon), Izanagi's Burden (with its catalyst) is the best choice for the go-to weapon in Raids.
Intrinsic perk: Holding reload consumes the magazine and loads a round with additional range and damage.
How to get: Mysterious Box quest
Sunshot (Energy Hand Cannon)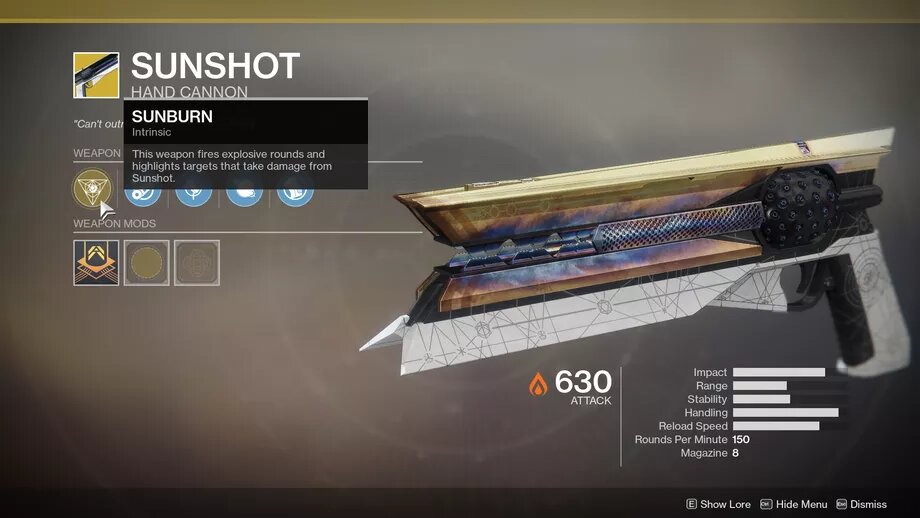 Bungie is finally showing some love to Sunshot Exotic Hand Cannon. This exotic weapon added with the Vanilla Destiny 2. With Shadowkeep, Bungie is increasing the magazine size of this weapon to 12 (was 8).
Intrinsic perk: This weapon fires explosive rounds and highlights targets that take damage from Sunshot.
How to get: Random Drop
Tractor Cannon (Heavy Shotgun)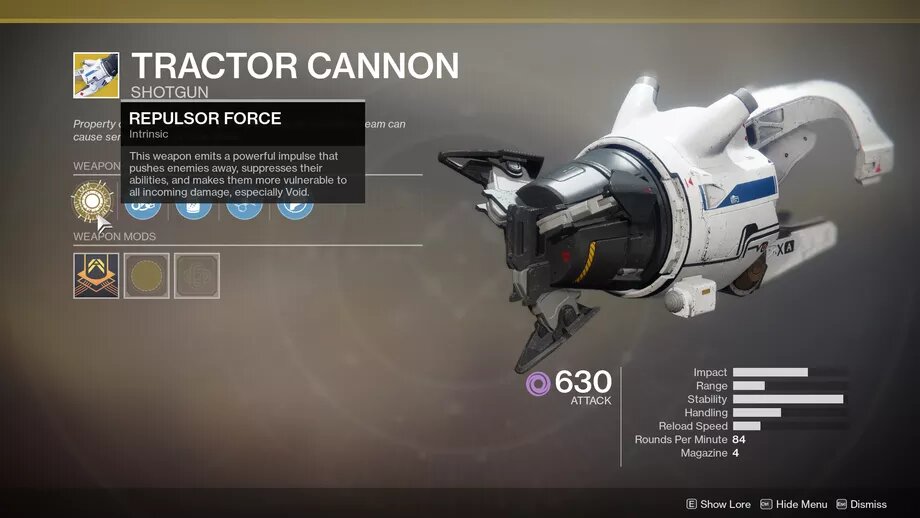 Tractor Cannon is a great weapon for some extra DPS to Raid bosses (or any boss). Combined with Nova Bomb, it can help your Fireteam do a lot of damage in some encounters.
Intrinsic perk: This weapon emits a powerful impulse that pushes enemies away, suppresses their abilities, and makes them more vulnerable to all incoming damage, especially Void.
How to get: Random Drop
Destiny 2: Shadowkeep will be hitting PlayStation 4, Xbox One and PC, on October 1, 2019, and later in November on Google Stadia.