Last week at PAX West, players have leaked a ton of new weapons and (re-skinned) armor that is coming in Destiny 2 Shadowkeep this fall. There were a total of 3 new exotic weapons leaked – an Exotic Heavy Machine Gun, a Trace Rifle, and an Exotic Rocket Launcher. Now, we do know that there will be a Heavy Bow coming in Shadowkeep. Who knows, maybe that might be tied to the new activity called – Vex Offensive. Along with all that, it seems players have found Shadowkeep Raid Weapons and Armor sets as well.
Shadowkeep Raid Weapons and Armor
According to this leak, there were a total of 7 legendary weapons (raid), Hunter Armor set, and one Exotic called Divinity leaked in the image. Below, you can find the names of these weapons.
Note: Keep in mind, the weapons are not officially confirmed to be raid-drops. These could be from the new activity – Vex Offensive.
Hunter Amour:
Cowl of Righteousness (Hunter Helmet)
Grips of Exaltation (Hunter Gauntlets)
Vest of Transcend? (Hunter Chest Armor)
Strides of Ascendency (Hunter Leg Armor)
Cloak of Temptation (Hunter Cloak)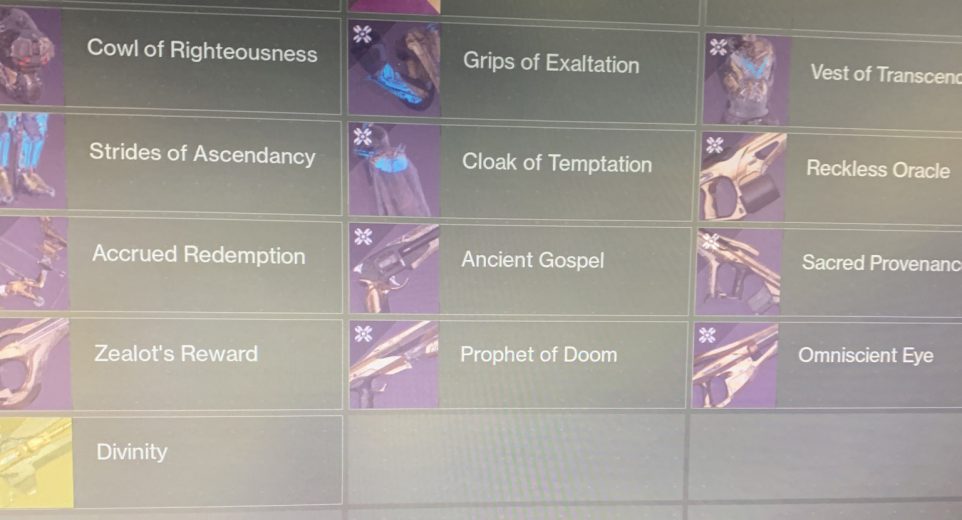 Weapons:
Reckless Oracle
Accrued Redemption
Ancient Gospel
Sacred Provenance
Zealot's Reward
Prophet of Doom
Omniscient Eye
Divinity (Exotic Trace Rifle)
New Activities in Shadowkeep
Bungie has confirmed that there will be new activities in Shadowkeep. One is a brand-new Dungeon, and the other one – Vex Offensive. Along with that, there will be new changes coming to the PvP aspect of the game. Competitive is being changed to 3v3 Survival-only playlist. And for the first time, Bungie is finally adding Solo-Queue in Competitive playlist. 3v3 Elimination is making a return in Destiny 2 with Crucible Labs.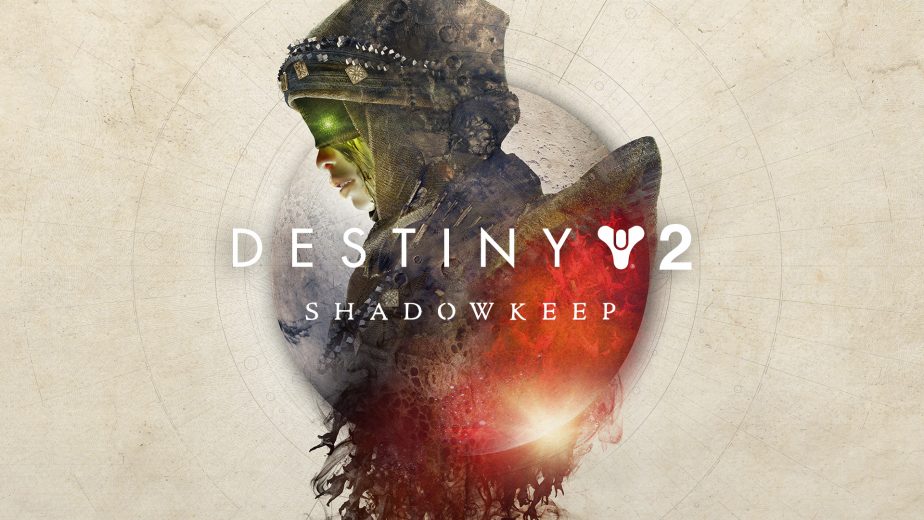 Shadowkeep brings a lot to the table. With Destiny 2 going Free-to-Play with all of the Year 1 content (that includes Curse of Osiris and Warmind), a lot of new players will be joining this community this fall in October.
Destiny 2: Shadowkeep will be hitting PlayStation 4, Xbox One and PC, on October 1, 2019, and later in November on Google Stadia.