When Destiny 1 was released, it came with a story of Vex and a Vex-themed Raid called Vault of Glass (one of the most favorite raids in Destiny). This storyline took us to Venus and to The Black Garden. This was the first time we've been to this place. We found that there's a Black Heart of the Darkness that the Vex worships and we defeated it.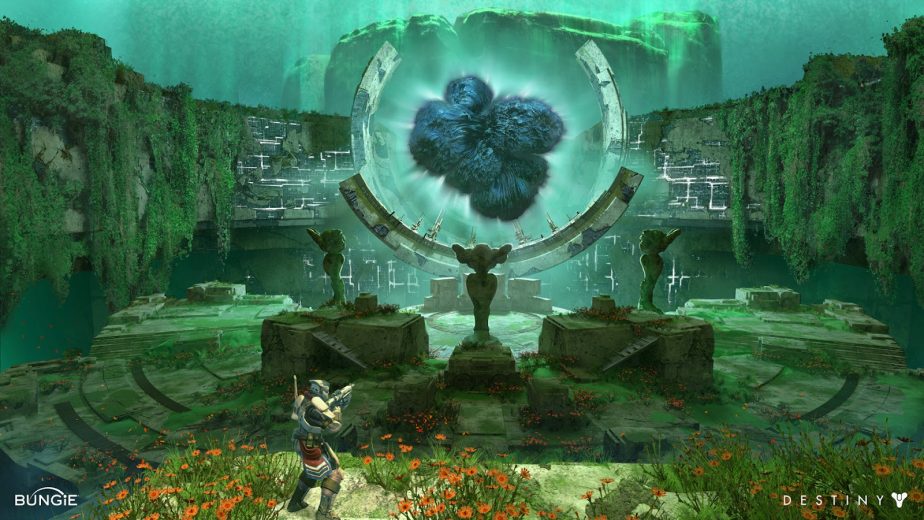 Destiny 2 – The Black Garden in Shadowkeep
Bungie revealed in their Out of the Shadows Video Documentary that Shadowkeep raid will take place in The Black Garden. This will be the second time players entering the Black Garden in Destiny. Here's what we think about the main boss in this raid.
Let's start off with the Black Garden in Destiny 1. When we first visited the place, we saw the Vex worshipping the heart. The version of the Heart we encountered was a Black Could with white lightning all around it.

However, there was also an unused concept of The Black Heart recently found which kind-of has the same branches as the Nightmares shown in the Bungie VIDoc. If we compare the images of both the concept art of the Black Heart and the Nightmares revealed in the Bungie ViDoc, we have some strange similarities. Take a look:

As we can see, both the Heart and Nightmares have those strange branches coming out of them. This could mean that these Nightmares from our Guardian's past is created by the Heart itself and it's not the Hive after all. We've had a sneak-peak of three individuals floating beside Dominus Ghaul – it looks like they are the beings of darkness itself. Bungie also said that The Darkness is Closer than you think.
Now, we do know that the Vex will be invading our Solar System in Shadowkeep. Maybe, this means we'll finally be able to face Quira in the Raid. What do you think about this? Let us know in comments!
Destiny: 2 Shadowkeep will release on September 17, 2019, on PlayStation 4, Xbox One and PC – and later this year in November on Google's Stadia. Players on PC will be able to move from Blizzard to Steam free-of-cost.