Earlier this month, Bungie revealed the new launch window for Destiny 2: Shadowkeep. Previously, Shadowkeep was meant to be released on September 17, 2019. Now, after the new launch window reveals, Shadowkeep will release on October 1, 2019. This will provide Bungie a little more time to tweak all of the new features and Armor 2.0 system coming with it this fall.
Destiny 2: State of the Game
Right after the 'New Launch Window' blog-post went live, Luke Smith (Game Director at Bungie) tweeted that he'll be posting a blog-post as well in the coming weeks (tweeted on August 1, 2019). He said:
"I'm hoping to publish a State of the Game (warning: likely very long, somewhat-to-very nerdy) post next week looking at the last six months of learnings from Destiny 2 and outlining the kind of changes we're making to the game in Shadowkeep and why."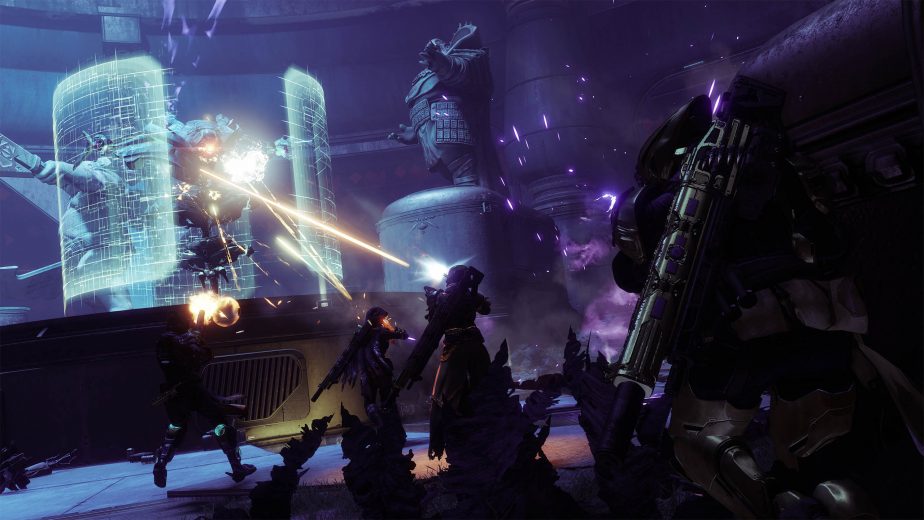 After that, on August 8th, he tweeted again about the State of the Game blog-post will come in two parts – Part 1 and Part 2. According to him, Part 1 is 4100 words (around 8 pages). Here's what he said:
"I've been doing some typing. Part 1 is going to be out early next week. This part looks back at the last six months of Destiny. It is about 4100 words (aka 8 single-spaced pages). Part 2 – still under construction – is comparable in size. The wall of text will see you soon."
Currently, Solstice of Heroes is live in Destiny 2. If you haven't started grinding for your Solstice armor sets, we recommend you should start. Cross Save is also going live later this month on August 21, 2019.
Bungie will be attending Gamescom 2019 and will have some new Shadowkeep announcements and/or trailers to reveal next Sunday. Stay Tuned for that!
Destiny 2: Shadowkeep will be hitting PlayStation 4, Xbox One and PC on October 1, 2019, and later in November on Google Stadia.