Shadowkeep is the next installment in the Destiny franchise this fall. The next season was revealed yesterday at GuardianCon 2019 and is called Season of the Undying. With this season, players will be getting new Exotic Bow, new Scoped Exotic Hand Cannon, and a Heavy Machine Gun.
This next season is mostly focused on the Moon (where we slew Crota, Son of Oryx in OG Destiny). Players will be encountering their old enemies like Crota, Atheon, Aksis and who knows maybe Oryx, The Taken King as well (please come back).
As we all know, Bungie Booth is going strong this year at GuardianCon 2019. Yesterday, they showcased a teaser for Destiny 2: Shadowkeep previewing us most of the inner (and outer) areas of the newly infested Moon (and, it's really terrifying).
New Exotic Machine Gun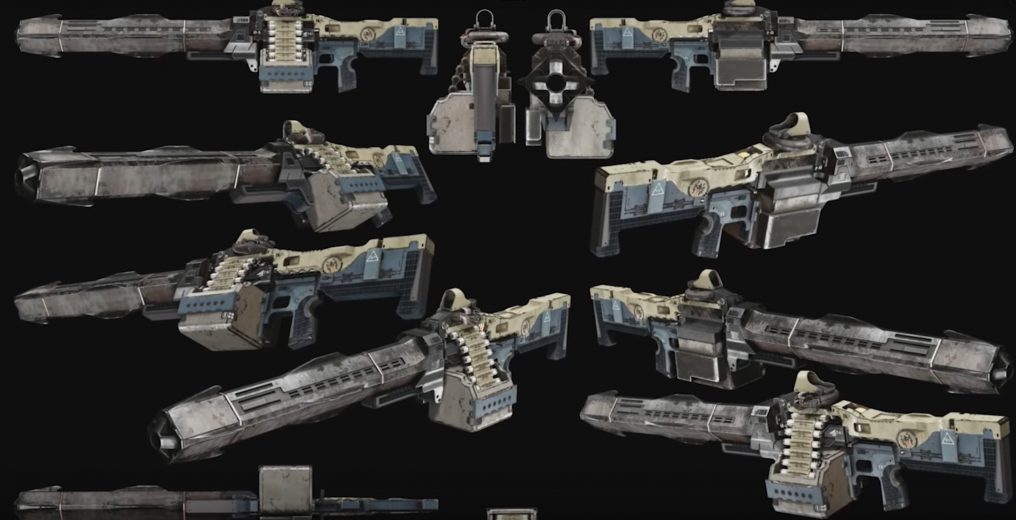 Eric Newgard (Creative Director at Aurum FX) has fabricated this Machine Gun that is powered by an Insect (a bug, a WORMGOD!?) This insect can be seen when he opens the back lid of the weapon to reload. So, clearly, the reload animation of this weapon is going to be sick! Here's what Eric has to say about this weapon:
So, this weapon is shrouded in mystery. It doesn't have a name yet. But is an Exotic Heavy Machine Gun – that is coming out in Shadowkeep.
This is the first Heavy Machine Gun that we're going to have in Destiny 2. So far, we only have normal machine guns that consume Heavy Ammo. Take a look at the footage below:
According to Eric, this machine gun doesn't have any Name yet but it's for sure, going to be an Exotic Heavy Weapon. Below, you can see this machine gun in action:
Bungie also officially revealed this weapon. It's first of it's kind and will probably have a quest tied to it. There's another weapon returning from OG Destiny to Destiny 2 this season. Here's everything you need to know about it.
Cross Save is also coming to Destiny 2 (finally) this fall with Shadowkeep. Players will be able to migrate their account free of cost from Battle.net to Steam.