Destiny 2 is all about unlocking rare weapons and armor pieces. The rarest type in this game is Exotic. There are a ton of exotic weapons and armor in the game right now. Some of them are very good in PvE – others, not so much. Today, we'll be taking a look at some of the best hand cannons you can use inside the Crucible.
Best Hand Cannons
There are many primary weapons that you might've not used in Destiny 2. PvP meta changes on mostly every Sandbox update Bungie releases. Below, you can find the best hand cannons inside the Crucible that suit your play-style.
Hand Cannons require precision accuracy. So, this weapon type is not for everyone to use and is quite hard if you have a crappy in-game accuracy (like me).
Ace of Spades
First on the list is Ace of Spades. This weapon is added with Forsaken in Year 2. Ace of Spades has been one of the best weapons in Destiny 1 and now in Destiny 2 too. This exotic is a 140 RPM hand cannon. The main perk is called Momento Mori "Reloading after a kill loads magazine with a few extra-damage bullets. Grants radar while aiming down sights." This perk makes this weapon a lot deadlier in PvP.
The Last Word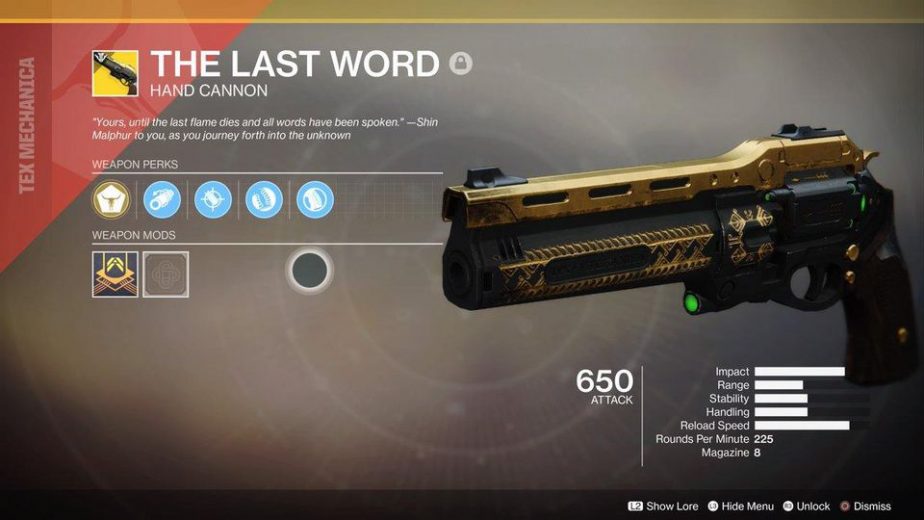 When we're talking about Hand Cannons, it comes to no surprise that TLW is on the list. This exotic hand cannon is at its best when firing from the hip. TLW's main perk is Fan Fire "This weapon can be fired quickly and continuously. Faster reload and increased accuracy on successive hip-fire damage."
Luna's Howl/Not Forgotten

These weapons were THE best inside the Crucible until Season of Opulence when Bungie decided to nerf them. But even after making them 150 RPM hand cannons, they still 3 tap enemies in PvP which is way better than some other hand cannons. The main perk on these weapons is Magnificent Howl "Rapidly landing two precision shots increases the next shot's damage and range for a short duration."
Duke Mk.44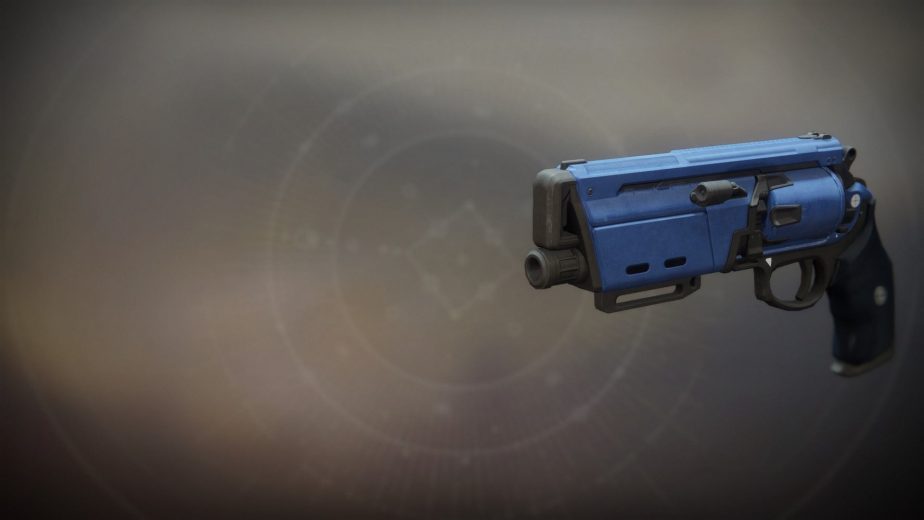 Yes, you might've been thinking, why is this weapon on the list? Well, this weapon can actually be a really good one if you have good rolls on it. I'm talking rolls like Kill Clip with Outlaw or Rampage with Outlaw. With these kinds of random rolls, this weapon can 2-tap enemies inside the Crucible.
Austringer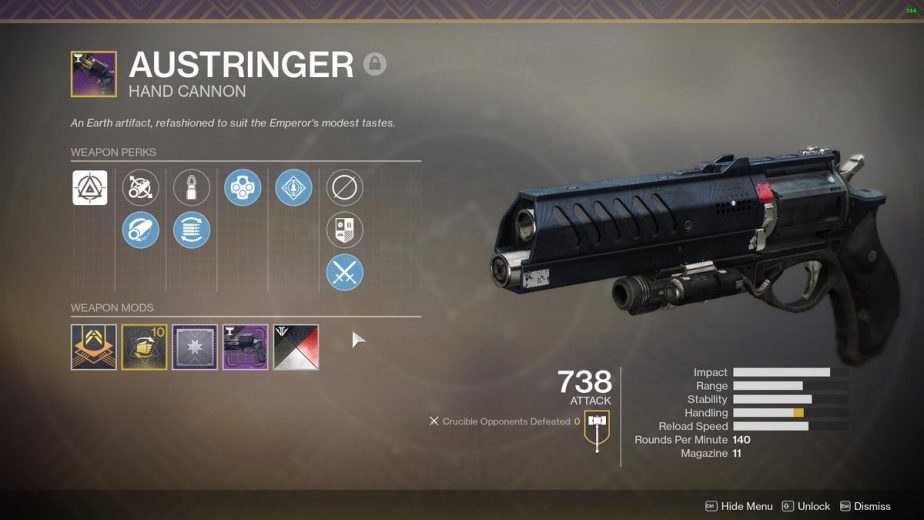 This weapon is probably the best hand cannon in Season of Opulence. Destiny community is called it Eyasluna II because of its sound and the actual look of the weapon. When acquired with some good rolls, this weapon can shred enemies in PvP.
These are the best hand cannons inside the Crucible as of July 2019. There will be more weapons like Sniper Hand Cannon and Heavy Bow releasing in Shadowkeep this fall.