Earlier today, Bungie released a Developer Insights video for the upcoming expansion called Shadowkeep. On June 4, they revealed what they've been planning for the future of Destiny 2. Bungie announced that Shadowkeep will bring some sound changes to the game including Armor 2.0, Finishing Moves and now, a Jotunn Sparrow.
Jotunn Sparrow Coming to Destiny 2
Jotunn is an Exotic fusion rifle in the energy slot. This was (and still is) one of the most annoying weapons in the game. A lot of players hate this weapon because Jotunn's bullet tracks its targets just like a Tracking Rocket Launcher (i.e Truth). Today, in the developer insights video, Bungie teased a sparrow that looks exactly the same as the exotic fusion rifle – Jotunn. Take a look: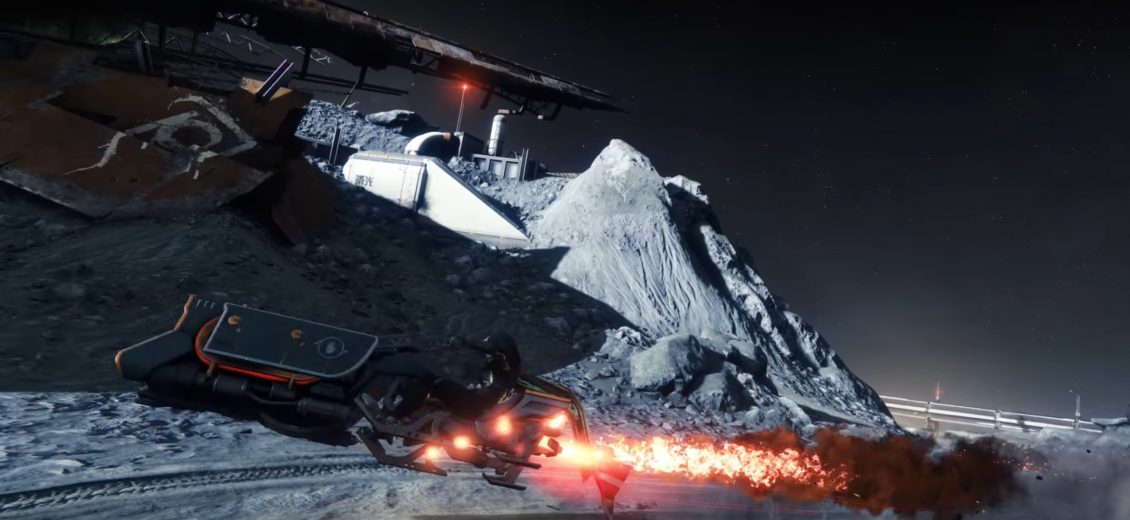 Recently, Bungie also revealed the pre-order bonus for the Shadowkeep. Here's what the store page says:
Pre-order to receive the Two-Tailed Fox Exotic Rocket Launcher and an exclusive Hive-themed Ornament.
If you pre-ordered Shadowkeep Digital Deluxe Edition, you'll get:
• Four Season Passes*, each offering a unique set of exclusive Seasonal activities and rewards
• Exclusive Eris Morn themed items:
• Exotic Emote
• Exotic Ghost Shell
• Emblem
As we all know, Moon is coming back to Destiny 2. Eris Morn will be the main protagonist in the expansion. Bungie said that the Moon we knew from Destiny 1 has been changed and evolved in so many ways. They revealed some remastered shot in the insights video. Take a look:
Shadowkeep will also bring a brand-new Raid to the table. According to the ViDoc, this raid will take place in The Black Garden (here's everything we know about it so far). A fan-favorite PvP Map is also making a return with Shadowkeep.
Cross Save will finally be a thing in Destiny 2 starting September 17. Players will be able to shift to steam free of charge. Also, for the first time in the franchise's history, Destiny 2 will be going free-to-play as Destiny: New Light.