There is so much going on right now in Destiny 2 like the Dawning recipes that you can make and completing the Izanami Forge. In addition, the regular weekly content is still going on like the Destiny 2 Xur location. In this guide, we are going to go over this weekend's Xur spot so that you can find him easily in the game.
If for some reason you are new to Destiny 2 and don't know him, Xur is an odd traveling merchant. He specializes in Exotic weapons and armor that change each week. This is a great way to find some of your favorite gear that you haven't collected yet. In addition, this is the final weekend to give him some cookies so don't miss out on that either.
Destiny 2 Xur Location December 28-January 1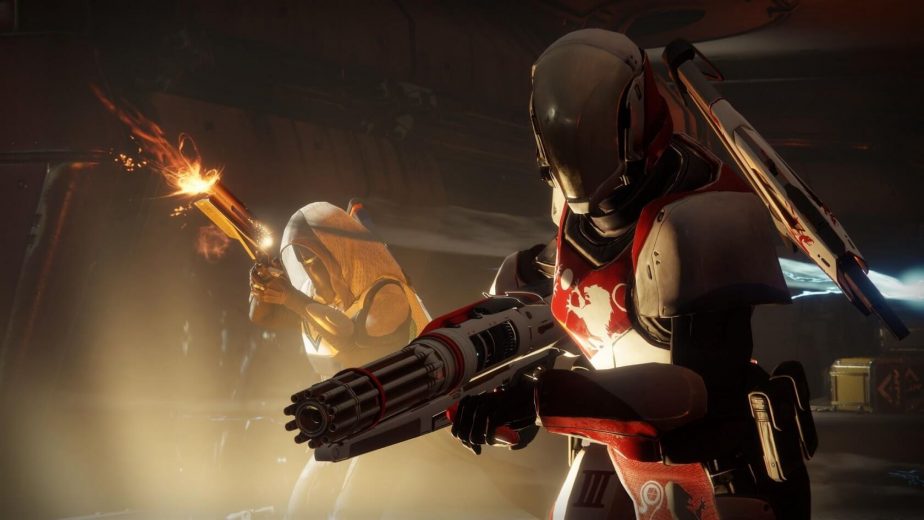 At the time of publishing, Xur is available right now for all players. He will be available from today, Friday, December 28, 2018, through Tuesday, January 1, 2019. It is only a short period of time per usual so don't miss out. Of course, you actually need to know where he is before you can purchase anything from him.
The Destiny 2 Xur location for this weekend of December 28 through January 1 is on the planet Titan. So, you will want to load up your Director map and fly over to this moon. Once you get there, the specific location that you will want to head to is The Rig. You will find Xur hanging out over there with his unique goods this weekend.
You can find the full list of goods for sale and their respective prices below:
Ashen Wake (Exotic Titan gauntlets): 23 Legendary Shards
DARCI (Exotic rifle): 29 Legendary Shards
Ophidia Spathe (Exotic Hunter armor): 23 Legendary Shards
The Stag (Exotic Warlock helmet): 23 Legendary Shards
Be sure to drop by to see the Destiny 2 Xur location for the final weekend of 2018.