It's been almost 2 years since the release of Destiny 2. It was officially released on September 6, 2017, on PlayStation 4, Xbox One and PC. Since then, Bungie has released 3 new expansion (Curse of Osiris, Warmind and Forsaken) and several seasons. Recently, they've started naming their seasons such as Season of the Drifter or Season of Opulence which was released recently.
Up next, Bungie announced their plans for the future of Destiny. Destiny 2: Shadowkeep will be releasing on September 17, 2019, on PlayStation 4, Xbox One PC. This expansion will take players back to the Moon where they will fight Crota, Dominus Ghaul and probably Oryx, The Taken King too. And yes, they are all resurrected b the darkness itself. Later, it will join Google's Stadia as well when it officially releases in November.
We all know, Destiny franchise is far from over and now, since Bungie is self-publishing Destiny 2, they can cover every single area of Destiny Lore – making it an MMORPG it could've been in the first place.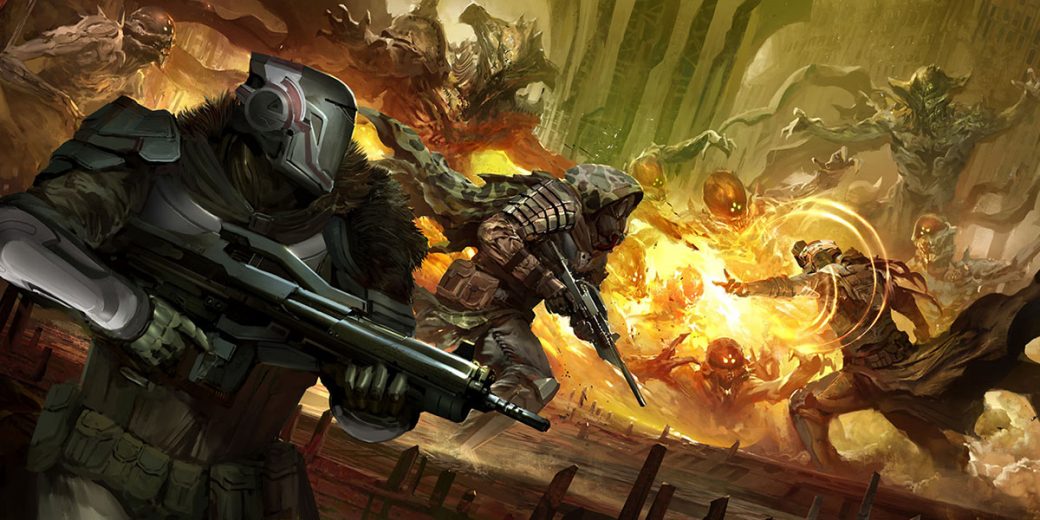 We all know, at this point that Bungie is making Destiny 2 a free-to-play experience for all players on every platform (PlayStation 4, Xbox One, PC and Stadia).
Bungie also announced that Destiny 2's name will be changing to Destiny: New Light once it goes free-to-play. Enough with Destiny 2, in the past couple of week, a new leak appeared on 4chan. Here's what it says:
Destiny 3 is being released in the fall of next year, and I know all about it.
The Darkness is actually a race of interdimensional beings known as the Veil
The game's storyline is about the Second Collapse. Essentially. the Veil want to use the Light to resurrect the Formless One
it's introducing a brand new Darkness element Brand new type Of open world that focuses on faction-oriented gameplay between Dark and Light Guardians
The Cabal and Fallen are Out as enemy races. They're being replaced by the Veil, which is the brand new massive enemy race.
Veil has more combat units than every race combined, to compensate for the lack of Cabal and Fallen Which are now allied with the City
The Vex. Hive and Taken are the returning enemy races. The Veil and the Aphelion are two new races being introduced in 03.
Xivu Arath has a huge role in the storyline.
The Nine are also big players Their help gets enlisted after the Veil takes the system, where you meet each of them.
Check out this Reddit post if you want to read every leak related to Destiny 3. What do you think about this? Should Bungie release Destiny 3 next year or should they take their time and go in-depth with the storyline instead of rushing with it?