Doug Flutie's Maximum Football 2019 is getting a lot of hype, and for good reason. College football fans have been waiting for a great game to hit the market, and they are hoping that Max Football will deliver. With a September release scheduled, gamers are ready for all the hard-hitting action!
Maximum Football 2019 screenshot preview
Maximum Football has been teasing fans for months now about all of the expected changes that are on the horizon. From new helmets provided by Xenith Football, to improved FX sound, higher quality in player movement, and 130 teams to select from, fans can't wait for Maximum Football 2019 to hit the market.
Gamers got another sneak peek at what portions of Maximum Football 2019 may look like as the brain trust tweeted out various screenshots earlier Tuesday.
The screenshot reveal also indicated that College Dynasty Mode is returning! The previews of the first College Dynasty Mode on video game consoles in six years are now out there for gamers to see and I have to say, for just a small sample, these look great!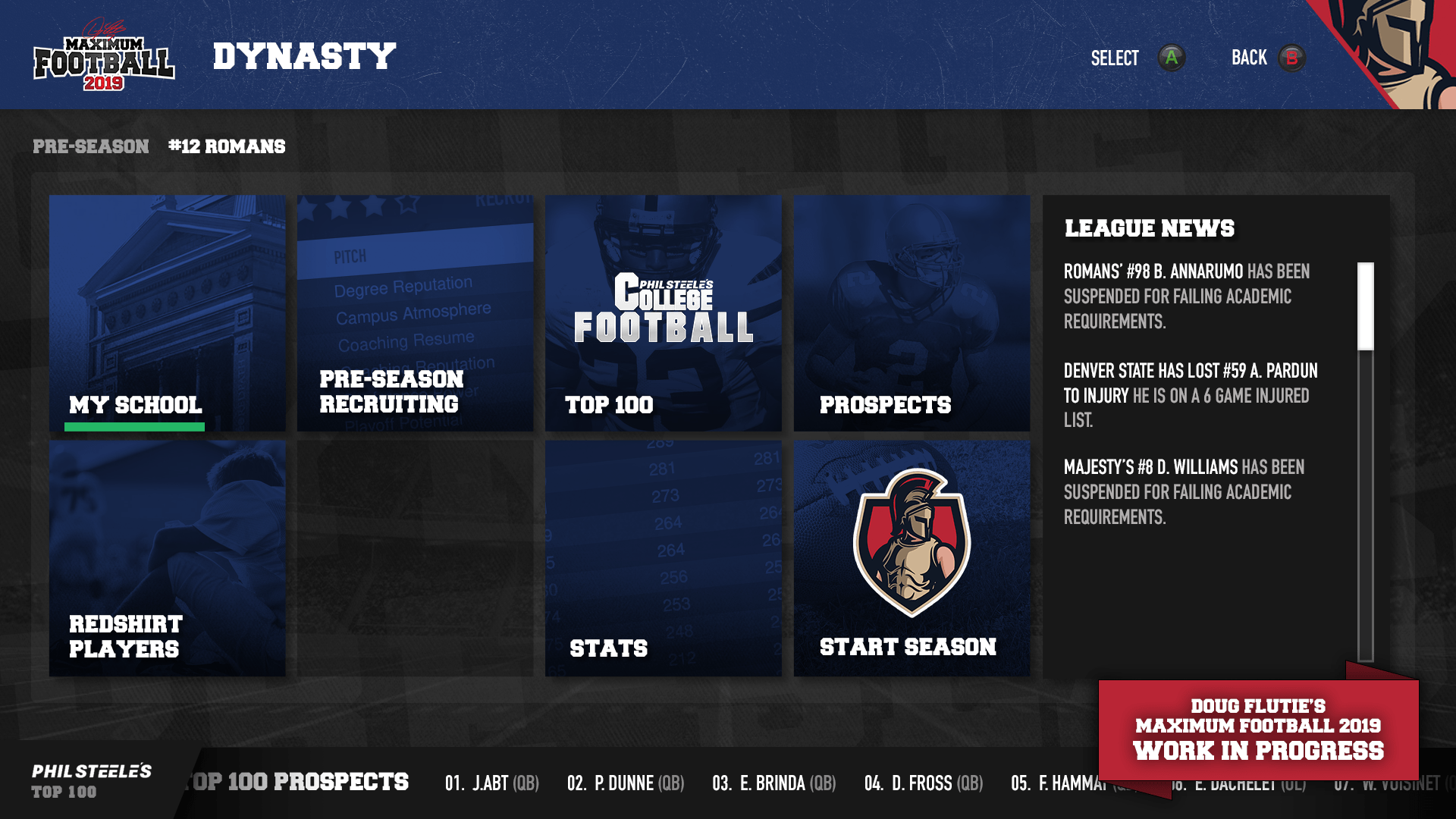 The basic layout seems to cover everything college fans would love. From pre-season recruiting, redshirt players, prospects, and stats this single screenshot has fans buzzing.
Flutie in control
Doug Flutie wants this game to do well. Of course with his name on the title, we all know that. However, it is more than just his name he is most likely thinking about. It's a brand.
Competing against a powerhouse like Madden is not easy, but college football fans will surely give Maximum Football 2019 a chance. Especially the folks who prefer the college game over the NFL. After all, the pigskin game is No. 1 here in the US.
Maximum Football 19 will be available for PS4 and Xbox One consoles this September.