For quite some time, rumours and speculation have been circulating online regarding the possibility of a Call of Duty: Modern Warfare battle royale mode. Activision has yet to confirm one way or another whether one is coming. However, a new leak may provide very strong evidence that there is indeed a battle royale mode on the way. While leaked images of a Modern Warfare battle royale map did emerge online recently, a glitch in the game's PC version seems to have given players access to an actual work-in-progress battle royale map.
The Call of Duty: Modern Warfare Battle Royale Map
Last month, details of a planned Call of Duty: Modern Warfare battle royale mode seemingly leaked online, along with images of the mode's map. Of course, Activision didn't confirm whether the leak was accurate. However, a new leak may well have revealed that the mode is indeed in development. In this case, the leak appears to have resulted from a bug in the game's PC version; a bug which grants players access to a map which shouldn't currently be accessible. Indeed, this map looks extremely similar to the leaked battle royale map images from November. A short video of the map was posted on Reddit by a user who goes by Nateberg3.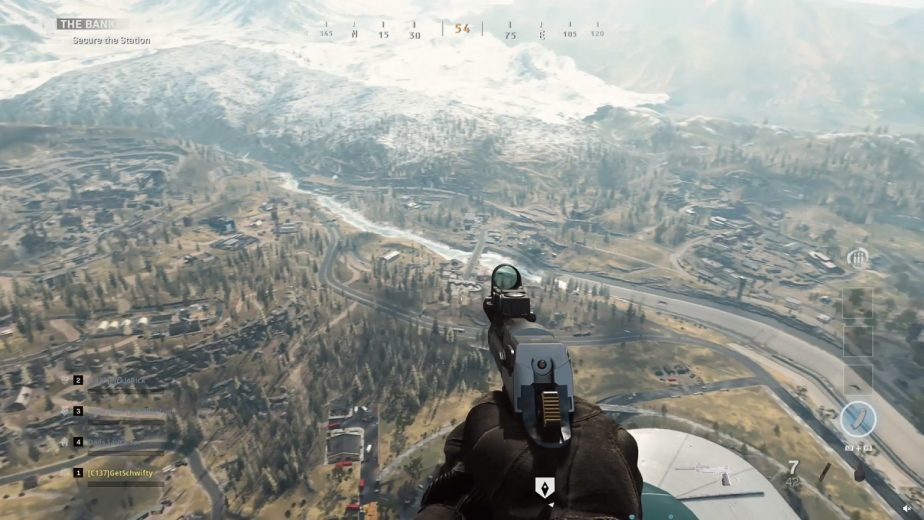 Given that the map has now been confirmed, the other details about the planned battle royale are also likely accurate. These include that the mode will feature 200 player battles, with solo, duo, and quad options. Additionally, the mode is said to feature a very unique respawn mechanic. If you go down, your squadmates can drag you to an ambulance. However, rather than bringing you back, this places you in a Gulag, where inmates take turns fighting 1-on-1. These fights, which feature a betting system for spectators using Plunder, an in-game currency, give winners the chance to re-enter the game. Additionally, periodical jailbreaks would send all players back into the game.
According to the November leak, the mode is being developed by both Infinity Ward and Raven, another Activision-owned studio. That leak also suggested that it would come to the game sometime in 2020 as a free update. For now, however, fans will have to wait to see whether Activision issues any sort of formal announcement in the near future.