When Battlefield 2042 was first announced, two of its three core game modes were kept under wraps by DICE. Now, the second of the three has been officially unveiled; Battlefield Portal, described as a "love letter" to the franchise's longstanding fans.
What Exactly is Battlefield Portal?
"Our tools. Your rules." writes DICE; "Battlefield Portal is a love letter to the most long-standing fans of the franchise. Experience the nostalgia of past Battlefield games, combined with the cutting-edge tech of Battlefield 2042 in fights where anything can happen."
Fundamentally, Battlefield Portal is a multiplayer mode, which DICE is aiming to be the ultimate Battlefield sandbox. The mode will feature maps, weapons, vehicles and equipment from all across the Battlefield franchise. As the trailer illustrates, players can go toe-to-toe with one another, matching WWI firearms against near-future drones and aircraft. The mode will include a rotating series of game modes. However, DICE is designing it with community creation foremost in mind.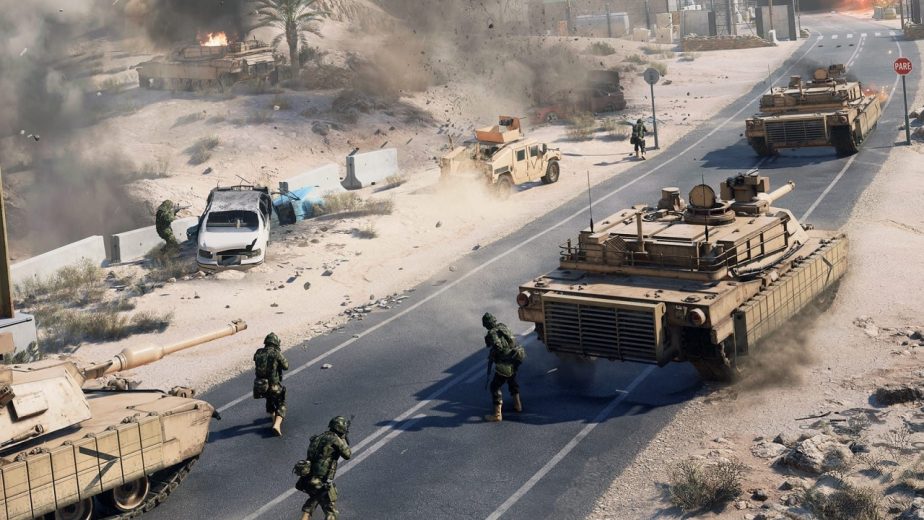 Players will have access to an enormous amount of settings and details in Battlefield Portal. "Leverage the complete Battlefield toybox," writes DICE; "with powerful tools to create new and completely unique Battlefield experiences. Tweak basic settings like weapons and maps – or go deep in the editor to tinker with the details."
When Battlefield 2042 launches, six classic maps will be available in Battlefield Portal, all rebuilt from the ground up in the game's new engine. These will be; Arica Harbour, Battle of the Bulge, Caspian Border, El Alamein, Noshahr Canals, and Valparaiso. However, beyond maps, the full scope of weapons, vehicles, and equipment is currently under wraps. However, it looks as though an enormous amount will be available to players. According to DICE, the studio is taking "special care" to balance the weaponry of wildly different eras against one another. This way, WWII weapons won't necessarily under-perform compared to modern assault rifles or machine guns.