Isle of Madness, the next expansion for The Elder Scrolls: Legends, the free-to-play Elder Scrolls card game, is now available to pre-order. The expansion was first announced five months ago, and will be the first major expansion to release following the game's re-release. A new version of Legends was released in late 2018 by a new development studio; Sparkypants Studios, who rebuilt the game from the ground up after taking over control of the game.
Isle of Madness, the Next Expansion for The Elder Scrolls: Legends
Sparkypants posted a news update on the game's official website earlier today; announcing new details on the Isle of Madness expansion; "The next major story expansion for Legends," reads the update; "Isle of Madness, arrives January 24 with chaos, calamity, conspiracy and (of course) cards galore! Over the course of three acts, Isle of Madness whisks players off to the Shivering Isles, where nothing is what it seems at first and no one can be trusted – least of all the Daedric Prince of Madness himself." A new trailer for the expansion was also released today on the Bethesda Softworks YouTube channel.
In addition to a new three-act story campaign and a host of new cards, Isle of Madness also brings several new mechanics to the game. The first of these are 'Double Cards,' which is a single card that can split into two separate cards. Isle of Madness also adds new Dementia and Mania mechanics, themed after the realms of the Shivering Isles. These new lane conditions will apply throughout much of the Isle of Madness content. Dementia damages your opponents if you have the most powerful creature. Mania, on the other hand, allows you to draw a card if you have the healthiest creature.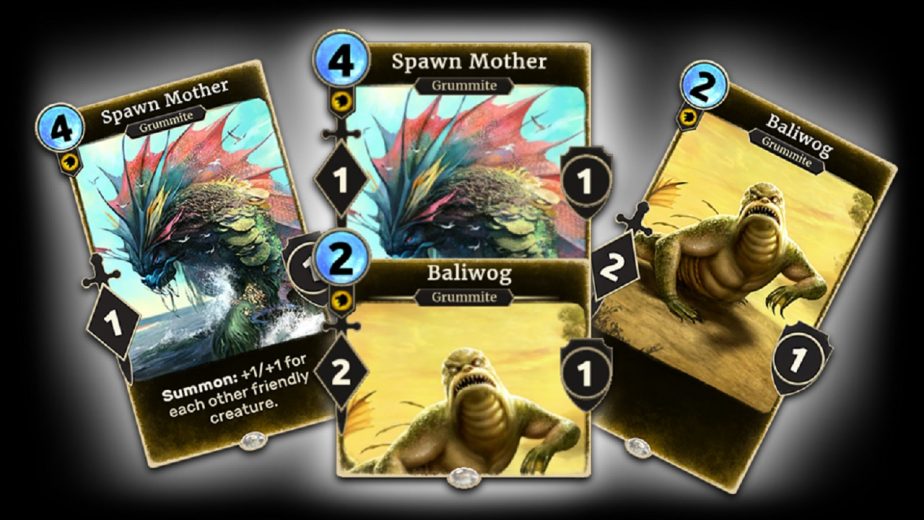 While Elder Scrolls: Legends is free-to-play, Isle of Madness is a substantial expansion rather than a free update. As such, players will need to pay for it; the expansion is available to pre-order for $19.99, which will give players access to all three acts of the story, as well as a bonus 'Prince of Madness' card back. Players who pre-order will also get a new player title; "The Shivering." A premium version of the expansion is also available to pre-order. This version is available for $49.99. In addition to the regular content of the expansion, the premium version also includes; "premium playsets of all 55 collectible cards," as well a premium version of the same 'Prince of Madness' card back, and the title; "Master of Madness."