The mysterious cube has finally finished its journey in Fortnite Battle Royale. The cube appeared in the desert on August 24, and its final destination was Loot Lake. Fortnite players have correctly predicted the final destination, and some of them were even right about the outcome.
On September 19, the Fortnite cube has fallen into the lake where it melted. Instead of being slowed down by water, players can now cross the lake quickly as its surface is bouncy. However, it appears that the event is not over yet. Epic Games' co-founder revealed that there would be something else, and Fortnite players are excited to see what will happen next.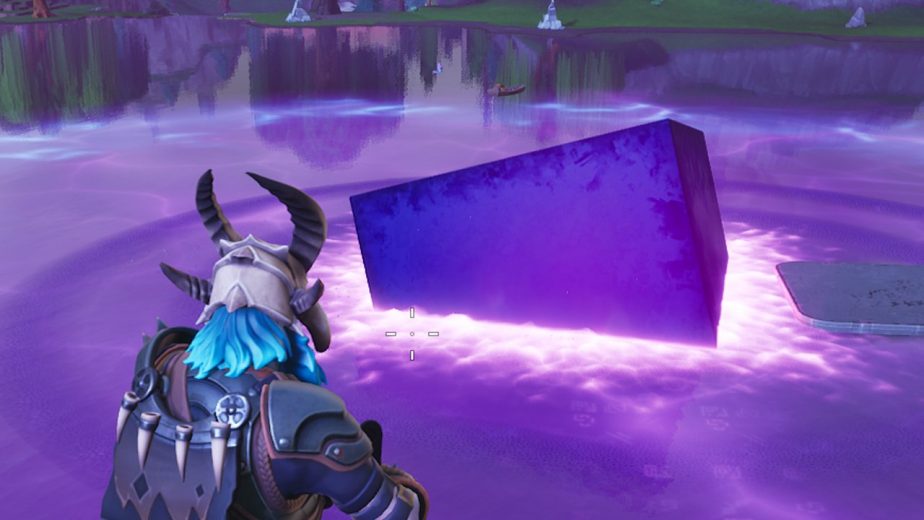 More Fortnite events
Mark Rein, the co-founder and vice president of Epic Games, has revealed two interesting things on his Twitter profile. First, he revealed that he had the idea of Fortnite players swimming in Loot Lake. While this feature may come in the future, it is very unlikely that it will be added in season 6.
Additionally, Rein revealed that there will be something else that will happen in Fortnite's world. At the moment, it is unknown if he referred to the cube event or something else, but there is a good chance that we see another big change to Loot Lake.
This is @FortniteGame – there's ALWAYS something else 🙂 https://t.co/rZUn7CuceH

— Mark Rein (@MarkRein) September 19, 2018
According to some leaks, season 6 will have a dark portal in the middle of the lake. Fortnite Battle Royale players will be able to use the portal to enter another dimension. Even though the game developer hasn't confirmed anything yet, there is a good chance that the portal appears even before the next season.
If the tweet was about the cube, it won't be surprising if we get another big event this week. After all, the sixth season is just around the corner, and if something big happens, it will happen before October.