Epic Games is preparing some big things for Fortnite Battle Royale players. The Fortnitemares event is just around the corner and will be released on Wednesday, October 24. The event will most likely come with the patch, which could also bring many other things to the popular video game.
The Fortnite developer has revealed some small details about the upcoming event. Even though we don't know much about it, Epic Games has hinted at the return of a season 1 weapon. However, players are expecting many more amazing things, as well as an in-game event related to the floating island.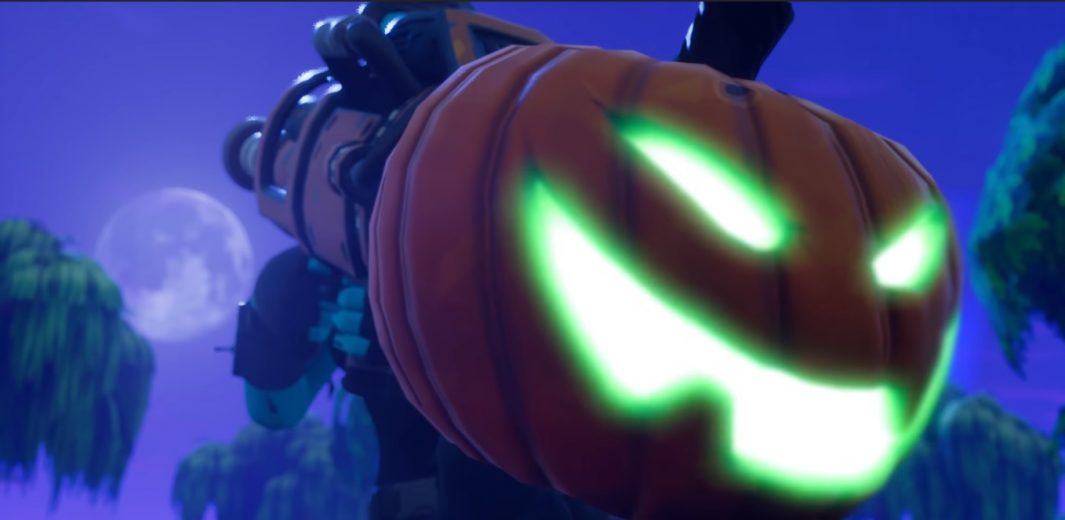 Season 1 weapon is coming back
Fortnite Battle Royale's lead developer Eric Williamson has recently posted an interesting tweet. The developer wrote the following on this Twitter profile: "thoomp heheheh… WAAAH" and added the jack-o-lantern emoji. Fortnite players who remember the first Fortnitemares event have realized that he referred to the Pumpkin Launcher.
The Pumpkin Launcher was added during the Fortnitemares event in October 2017. Fortnite Battle Royale players had a lot of fun with it and they even discovered rocket riding thanks to it. However, Epic Games removed this weapon after the event ended and it hasn't been seen for almost a year.
thoomp heheheh… WAAAH 🎃

— Eric Williamson (@erwil9) October 23, 2018
Fortunately, the tweet indicates that the game developer will bring this weapon back. Many Fortnite players loved using this weapon, and the fact that it allowed rocket riding made it even better. This time, it won't be surprising if Epic Games brings another unique feature with it.
Besides the new weapon, the Fortnite developer will most likely release a lot of new skins. After all, the event will last for one month, which makes us believe that a lot of new content will be released during it. The event could also be linked to the floating island anomaly, which makes it even mroe interesting!