Blizzard is currently working on a substantial new update for its venerable MMO World of Warcraft, the first major update to hit the game since the recent launch of its Battle for Azeroth expansion. The update, which is titled 'Tides of Vengeance,' will bring World of Warcraft up to version 8.1, and during a recent developer livestream Blizzard showed off some of the improvements and new features that will accompany the update when it goes live.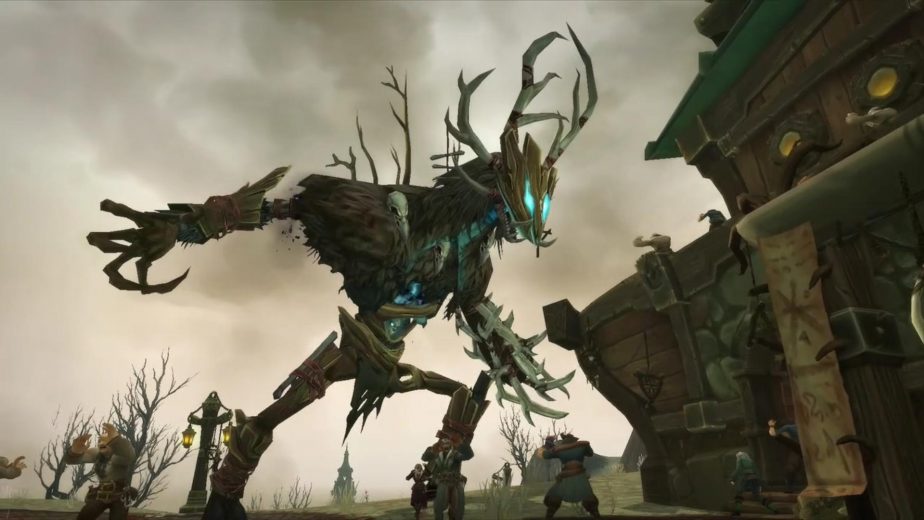 During the livestream (which you can watch below courtesy of a VoD that Blizzard recorded), World of Warcraft game director Ion Hazzikostas ran through the major points of what will be changing once the Tides of Vengeance update launches. The full VoD is definitely worth a watch if you have the time, but below we've also provided a brief bullet point summary to give you a general sense of what to expect.
New Heritage Armor cosmetic armor sets will be added for all existing playable races, joining the Allied Race armor sets that are already in the game. In order to unlock a given Heritage Armor set, a player will need to first become exalted with their racial city and then complete a short quest chain. When the 8.1 update launches, Heritage Armor sets for Dwarves and Blood Elves will be available, with sets for the other races following shortly afterwards.
The War Campaign system will be expanded, allowing players to establish a Warfront in Darkshore and experience new story content involving characters such as Tyrande, Saurfang, and Vol'Jin.
The current island system will receive two new environment types along with a gameplay overhaul which includes new enemies, events, and dynamic objectives.
Two new raids will be added to the game throughout the Tides of Vengeance run: a nine-boss raid called Siege of Zuldazar which will play out differently for Alliance and Horde players, and a smaller two-boss raid called Crucible of Storms.
The Azerite traits system will be retooled and expanded so that it feels more meaningful and easy to understand.
Reputation progress for Battle for Azeroth factions such as Champions of Azeroth will become account-wide, making life easier for achievement hunters and those with alternate characters.
A release date for the Tides of Vengeance update hasn't yet been announced, but current reports suggest it will arrive sometime in late November/early December. In the meantime, be sure to check out Battle for Azeroth's final Warbringers trailer, which focuses on the villainous Naga Queen Azshara, if you haven't already.