Thronebreaker: The Witcher Tales launched late last year; the first Witcher RPG to release since The Witcher 3: Wild Hunt. Originally designed as a story mode for Gwent: The Witcher Card Game; Thronebreaker eventually became a standalone title which is now available on PC, Xbox One, and PS4. Unfortunately, the Gwent-based RPG didn't perform as well as CD Projekt Red was hoping. The studio denied having plans to bring it to the Switch last year. However, new evidence suggests that a Thronebreaker Switch port might be more likely now.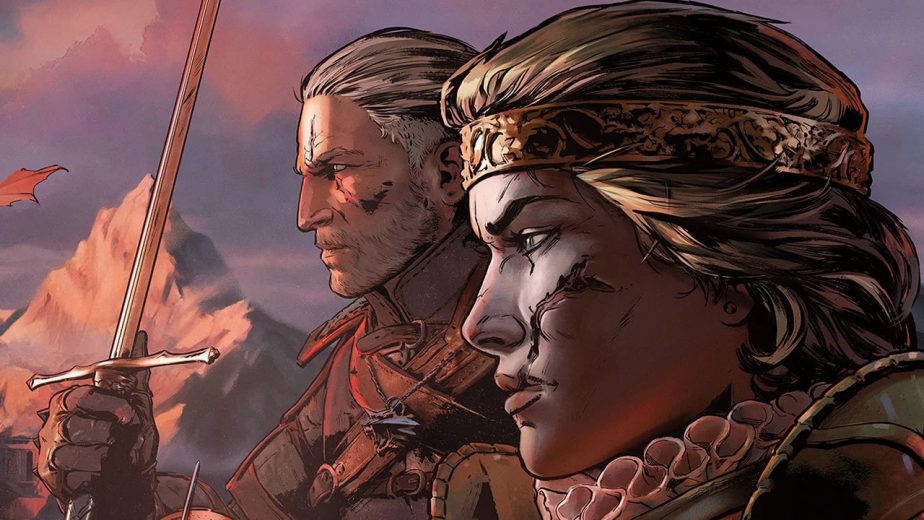 Is a Thronebreaker Switch Port Becoming More Likely?
Four months ago, CD Projekt Red publicly said that the studio had no plans to bring Thronebreaker to the Nintendo Switch. However, the game's subsequent poor sales performance could well have changed minds on this topic. It seems likely that the performance was a factor behind the studio ending its exclusivity to GOG.com fairly quickly and bringing it to Steam. With Cyberpunk 2077 still likely to be a long way from release, it may be that CD Projekt Red is looking to bring Thronebreaker to another market, hoping to boost its mid-term sales.
The latest evidence that fans might see a Thronebreaker Switch port comes from a recent job listing posted by CD Projekt, spotted by YouTuber Doctre81. The job, which is for a "Head of Software Engineering for GOG Galaxy," includes a specific line; "Imagine a desktop application that allows gathering all games and friends in one place. Lastly, imagine that game developers can connect players across GOG.com, Steam, Xbox, PlayStation, and Nintendo Switch."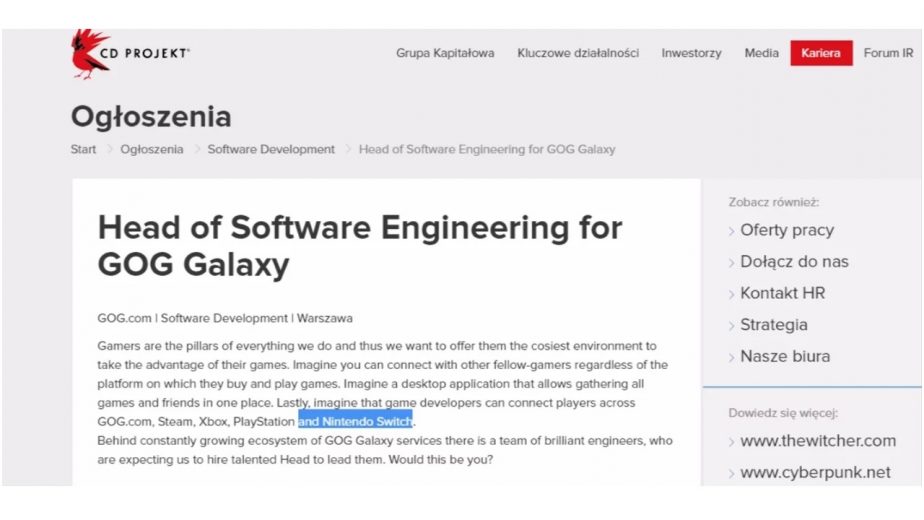 Is this confirmation of a Thronebreaker Switch port? Far from it. However, at present, CD Projekt Red doesn't have any games on the Nintendo Switch. Rumours that The Witcher 3 might come to Switch aren't particularly plausible, not least because the game is very likely to be too large for the console to handle. However, Thronebreaker is a much more realistic fit. It's also possible that Gwent itself might see a move to the Switch. Of course, this is all speculation. However, it does seem like evidence is slowly continuing to mount that fans may yet see a Witcher game of some sort on the Nintendo Switch. Given Thronebreaker's somewhat poor performance at launch, it's certainly conceivable that CD Projekt may try to give it a second life on a new platform while they continue to work on Cyberpunk 2077.