After months of waiting since the game's announcement at E3, many gamers' first chance to play Fallout 76 is finally here. The Fallout 76 B.E.T.A. (Break-it Early Testing Application) starts today on Xbox One. The Beta will start on PC and PS4 on the 30th of October, one week from now. Bethesda has already run a Stress Test event which allowed some players to try out the game. However, that event was only available briefly on Xbox via the Xbox Insider program. Moreover, players' progress was not saved. Progress in the Beta, on the other hand, will be saved for when the game officially launches.
ℂ𝕠𝕦𝕟𝕥𝕣𝕪 𝕣𝕠𝕒𝕕𝕤, 𝕥𝕒𝕜𝕖 𝕞𝕖 𝕙𝕠𝕞𝕖…. The Xbox One B.E.T.A. begins today from 7pm ET to 11pmET! #Fallout76https://t.co/BPE7W315DM pic.twitter.com/wvl8imE838

— Fallout (@Fallout) October 23, 2018
The Fallout 76 Beta Launches Today
Bethesda has been promoting the Beta over the last few weeks. Indeed, the event will be the first opportunity for many players to see how the game's many new features actually work in practice. Some gameplay footage has now been released. However, there are still a lot of unanswered questions, especially where story is concerned. Over the last week, Bethesda has been teasing fans with snippets of information about the game's factions; they have confirmed the presence of both the Brotherhood of Steel and the Enclave, the latter's first inclusion in a Fallout game since Fallout 3. Two new factions will also feature, named the Responders and the Free States.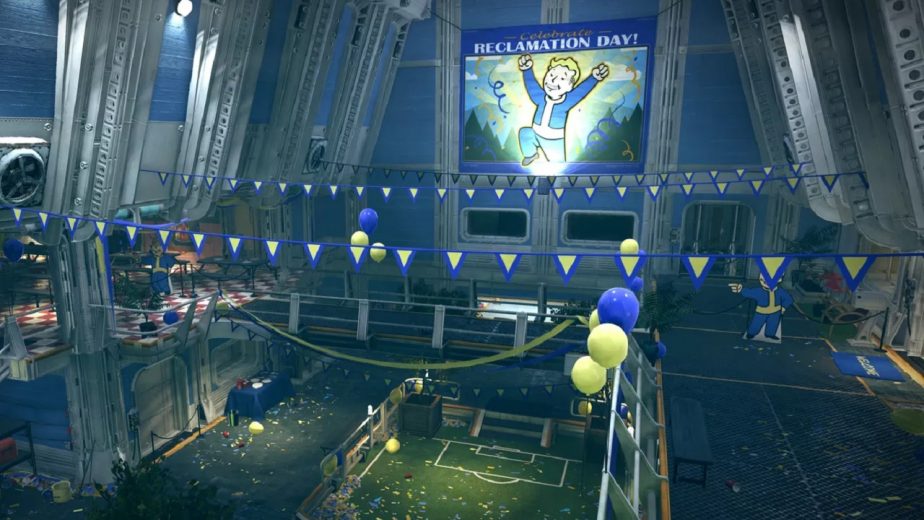 Although there are still many questions surrounding factions – whether players can actually join them, etc. – Bethesda has said that Fallout 76 includes over 150 hours of side content, not including the main story. The game will also feature Perk Cards, a huge revamp of the iconic Fallout S.P.E.C.I.A.L. and Perk system which is very different to previous games.
Of course, this being a Beta, it's unlikely that things will go smoothly. Bethesda have warned fans to expect "spectacular" bugs, for example, and server issues are also likely. The Fallout 76 Beta will only be available at specific times each day; most likely to put artificial strain on the game's servers. This will allow the studio to test their capabilities ahead of the full launch in November.