On Sunday night, the Professional Football Association handed out its annual awards to the best of the best from the pitch. That included an award for the best Young Player of the Year and Player of the Year (POTY). Receiving those awards were Raheem Sterling and Virgil Van Dijk, respectively. In conjunction, FIFA 19 Ultimate Team SBCs are now available for each of these star players.
FIFA 19 SBC for PFA POTY Virgil Van Dijk
Not long after Virgil Van Dijk received his shiny trophy for Player of the Year, FIFA 19 tweeted that his new FIFA Ultimate Team (FUT) SBC is now live. In the tweet below, he's seen not only displaying that beautiful trophy he won, but also his new Squad Building Challenge FUT card.
The new Virgil van Dijk card is rated at a 96 overall with 99 Physicality and 97 Defense. It also boasts 88 Dribbling, 86 Pace, and 86 Passing. His previous best card was a 95 OVR Team of the Year card. It included 97 Physicality and 95 Defense amongst key skill ratings.
There are four different challenges involved with the new FUT SBC card. One of them involves exchanging a squad of Liverpool players while another involves exchanging a squad of Netherlands players. There is a challenge to exchange a squad of Premier League players and then one to exchange an 85-rated squad. So far, most gamers are reacting positively to this reveal, calling it a bargain price for this card.
In addition, gamers can try out the PFA Player of the Year Virgil van Dijk on a 20-day loan in the game. That expires within 13 days after acquiring him in a FUT lineup.
FIFA 19 SBC for Young POTY Raheem Sterling
Manchester United phenomenon Raheem Sterling has been featured quite a bit on different FIFA 19 Ultimate Team rosters. As of Sunday night, he was named the PFA's Young Player of the Year for 2019. In celebration of that, FIFA 19 also unveiled a Squad Building Challenge (SBC) for Sterling. The 24-year-old is seen all smiles as he's holding up his 96 overall FIFA card.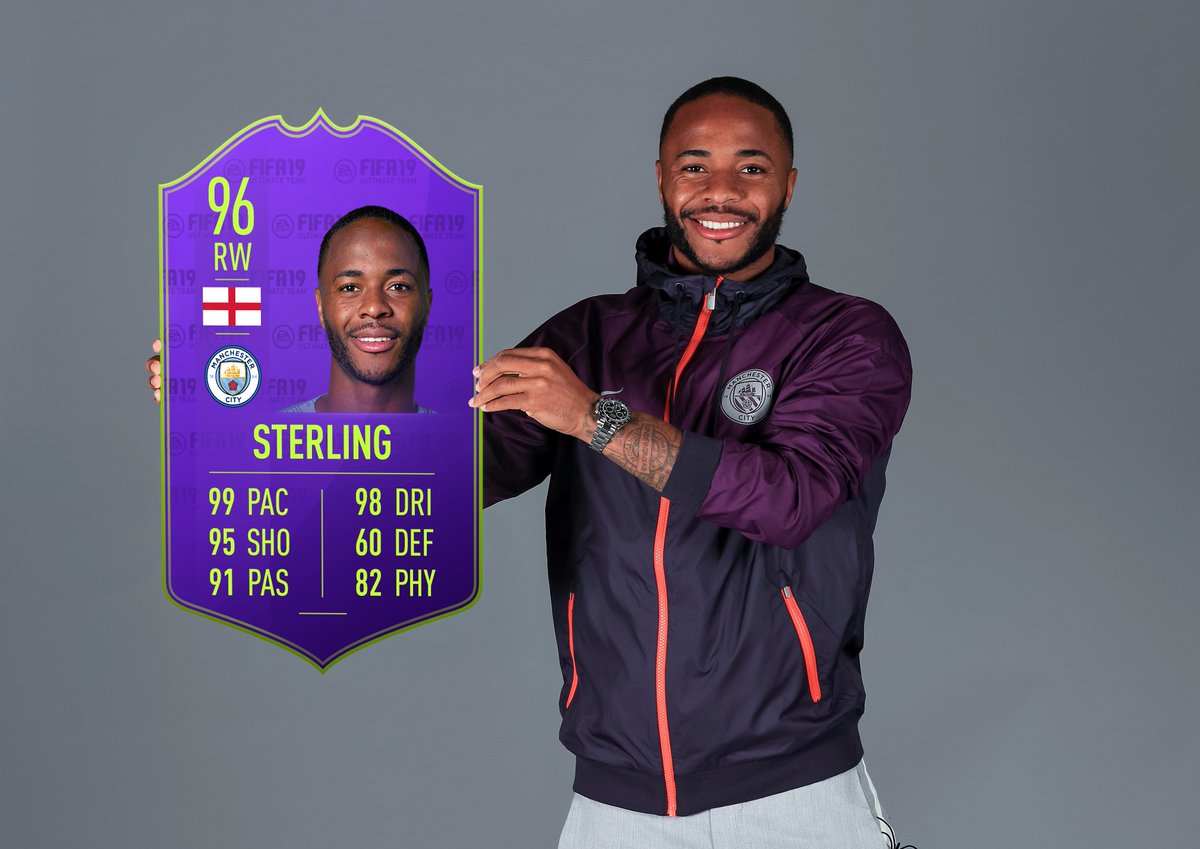 That card includes a 99 Pace, 98 Dribbling, 95 Shooting, and 91 Passing for Ultimate Team rosters to add. It makes for his best card since the Team of the Knockout Stage card which was a 92 overall. It featured 98 Pace, 94 Dribbling, and 87 Shooting on it.
The Squad Building Challenge list for the latest Sterling features challenges related to this young star. They involve exchanging squads of specific players. One of them features Manchester City players, while another features Liverpool stars. There is a challenge involving the exchange of a squad of Premier League players or one with players from England. One other challenge involves exchanging a squad consisting of 85-rated players.
Just like with the Virgil van Dijk card, FUT gamers can try out Sterling on their roster on a 20-day loan (13 days expiration).
Congratulations to both Virgil van Dijk and Raheem Sterling on their latest honors. Which of these FIFA 19 Ultimate Team cards will you try to add first?