With the FIFA 20 Summer Heat promotion all but over, there are still a few players available through Squad Building Challenges and Objectives. One of those is a Nelson Semedo Objectives item, which brings gamers are 93-rated card for the Barcelona right back. Here are more details about his upgraded item and how to acquire it through Summer Heat Objectives.
Nelson Semedo FIFA 20 Summer Heat Objectives card
The Pre-Season promotion is underway, but that doesn't mean you can't grab a great Nelson Semedo FIFA 20 Summer Heat item. His new Objectives card is being praised by many members of the community as one of the best to come out so far. Semedo gets a 93 overall rating along with 99 Pace, 94 Dribbling, 92 Defense, 90 Physical, and 84 Passing ratings on the face of the card.
Based on FUTHEAD's listings, other attributes include a stellar 98 Sprint Speed with 97 Acceleration. Semedo also gets 99 Agility, 99 Stamina, 97 Aggression, 95 Balance, 92 Ball Control, and 90 Shot Power.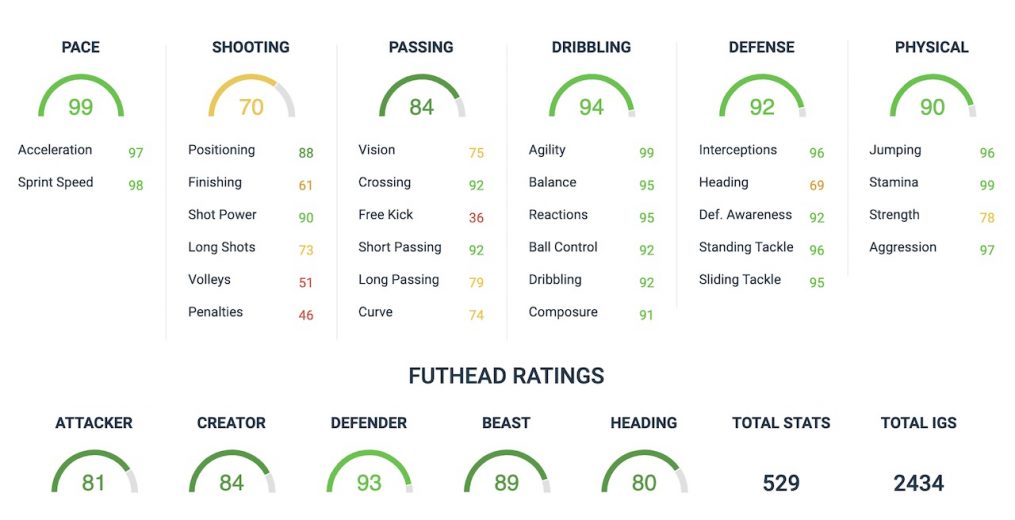 Nelson Semedo's FIFA 20 Summer Heat item also has four-star Skill Moves and a three-star Weak Foot with his right as his dominant foot. In addition, he brings Medium/High Workrates to the pitch.
How to complete the Objectives
In order to get yourself that Nelson Semedo item, you're going to need to complete four different Objectives using specific players. Luckily, some of these can be accomplished through the same games. You're going to need LaLiga players and Portuguese players on your FIFA Ultimate Team.
Here's what you'll need to accomplish:
Portuguese Passer – Assist in 2 separate Rivals matches using Portuguese players. (Rewards: 300 XP, Two Players Pack)
Defense Delivery – Assist 2 goals in Rivals using Defenders. (Rewards: 300 XP, Gold Pack)
Scoring in Spain – Score 10 goals in Rivals using LaLiga players. (Rewards: 300 XP, Small Electrum Players Pack)
Light Up La Liga – Score in 5 separate Rrivals wins using LaLiga players. (Rewards: 300 XP, Electrum Players Pack)
By completing all of the above Objectives you'll not only get 1,200 XP and four unique packs but also the Nelson Semedo card. In the video below, you can get an idea of how to complete the Objectives in a much quicker way.
Have you acquired the new Nelson Semedo card? If so, do you think it's one of the best items in the FIFA 20 Summer Heat promo?
Visit our FIFA page for more how-to help and news updates.